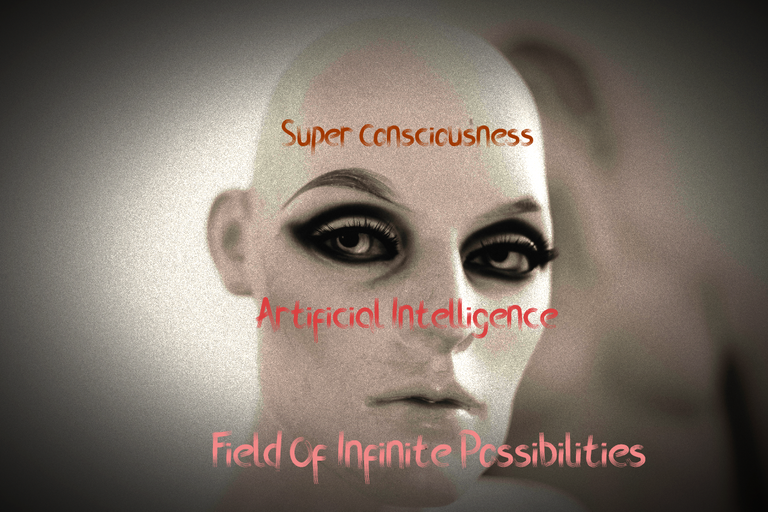 Image Credit: Markus Spiske of Unsplash
---
Namaste Everyone!
I consider knowledge is of two kinds: knowledge acquired through data and knowledge acquired intuitively without data.
Without data, Artificial Intelligence (AI), especially at the subset level of machine learning and at the sub-subset level of deep learning, is of little use and is practically useless.
But humans are capable of discerning things intuitively, without data.
Let me give two examples:
1. Predictions Of Technological Events



About 20 years ago I read several books written by sages that the spiritual organization known as SRF (Self Realization Fellowship) represents. SRF is founded by Paramahamsa Yogananda of the "Autography of a Yogi" book fame. The book "Autography of a Yogi" has been highly acclaimed as a spiritual classic and was designated as one of the "100 Most Important Spiritual Books of the 20th Century" by Philip Zeleski whilst he was under the auspices of HarperCollins Publishers. The book is also named in the book "50 Spiritual Classics: Timeless Wisdom from 50 Great Books of Inner Discovery, Enlightenment and Purpose" by Tom Butler-Bowdon.
Most of these books by SRF were written late last century or beginning of this century and one or two of them carried predictions of several technological events. I remember two of the predictions vividly until today.
One of them is that mankind will discover a way to make metal so lightweight that in future air travel will become extremely commonplace because the technology will enable travelers to travel much cheaper and faster and further cover a much longer distance in a single trip than possible now. With the discovery of graphene and other 2d materials we already know how to make metals lightweight (and much stronger). It will only be matter of time before we see this technology being employed in aviation industry to make commercial lightweight airplanes.
The other prediction made was that mankind will discover that there are five different kinds of electricity. The author posits that the five senses in our body are made possible by these five different kinds of electricity. So far we have not seen any evidence of this yet but it looks like a very interesting proposition.


2. Naadi Divination

Imagine yourself, a foreigner, traveling in India and you meet a stranger who tells you about a certain kind of astrology where the "astrologer" could tell everything about your past, present and future accurately by reading out from manuscripts written on palm leaves about 5000 thousands years ago. The palm leaf manuscripts even state when you will seek out to have it read to you (Hence the name "naadi" which means 'seek out' in Tamil language).
In other words, thousands of years ago someone already knew that you (Tom, Carol, ChenRong, Jakub or Nakamoto) will be born in the USA, Britain, China, Poland or Japan to your parents (names of your fathers and mothers are mentioned) at such and such time and date (your time and date of birth are mentioned) and on a designated date you will seek out the manuscript and have it read to you. The manuscript is written in either Sanskrit or Tamil but your father's and mother's names are usually written in your native language and some of these native languages may not have been in existence at the time the manuscripts were supposed to have been written!
The manuscript also contains your natal astrological chart, with the position of the planets (such as Sun, Moon, Mars, Venus, Mercury, Saturn and Jupiter) at the time of your birth, inscribed on it. How did the sages know of the existence of planets such as Mercury, Saturn and Jupiter long before the astronomers discovered it? They could also tell the position of the planets in the zodiac at the time of your birth, thousands of years before your birth.
This is not some kind of hocus-pocus because many people (including myself) have experienced it and can vouch for it and the video below is one such testimony from Bill McDonald, an American.


Naadi Palm Reading: How it works and what happens. Prophecies & Spiritual Insights - Youtube video by Bill McDonald
---
There are a small select number of people living among us who are capable of harnessing these kinds of knowledge and creativity having attained a state of awareness known as super consciousness. They achieve such consciousness through constant and prolonged spiritual practices such as meditation, mindfulness, selfless service, spiritual learning or deep devotion to the God or Deity of their choice. They could belong to any one or more of the religious or spiritual traditions of the world such as Zen Buddhism, Wu Wei, Theosophy, Hinduism, Sufism, esoteric Christianity and numerous others. When a person achieves super consciousness he/she is said to be in a field of infinite possibilities (see video below by Deepak Chopra). An AI could never do that because creativity in the field of infinite possibilities happens in a dataless state in super consciousness.


I am Infinite Possibilities - Youtube video by Deepak Chopra
---
As you watch the video above you will realize that the data we use is, among others, limited to our 'umwelt' which is what we could directly perceive within a narrow band of the electromagnetic spectrum, compared to what is available out there in the whole of the electromagnetic spectrum. I predict that we might one day be able to train AI to directly perceive more than what we can directly perceive (for example, being able to directly "see" gamma rays, microwaves, radio waves, x-rays etc that are around us) and make decisions based on that, like the way some animals do. Hence, some day in the future we might be able to train a robot to sniff drugs and bombs like the dogs do or ecolocate like bats do or detect infrared radiations like some animals do.
Currently we can only tune to a particular frequency of radio wave one at a time. Sometime in the very near future robots might be able to directly tune in and listen to all the radio waves passing through it simultaneously 24/7. Using radio waves, AI could already see people right through walls as discussed in this article.
My contention is, even if we achieve all that, it is still based on data being fed to the AI and not intuitive knowledge that humans are capable of.
---
My Predictions (Pure speculations - take it with a grain of salt!)

As AI becomes more and more mainstream and progressively takes away mundane, physical or repetitive jobs from human beings, governments may legislate to reduce the working hours so that more people could get employed and people are likely to be pushed to pursue vocations involving the mind, soul and creativity such as the arts, humanities, scientific research and psychology.
Taking to vocations involving the mind and the soul and with more time on their hands, there is a high probability that humans will also gradually and naturally gravitate towards spiritual pursuits. As these shifts take place more and more people will be inclined towards spirituality or agnosticism rather than religiosity or atheism.
If that happens then the number of people acquiring super consciousness with the capacity to intuitively know the mysteries of the universe could rise in tandem.
Blessed be.
Yours, devann

Enjoyed reading this article?
Kindly give it a share or resteem; feel free to comment; express your gratitude by upvoting; and follow me @devann for more.
---
If you wish to sign up for an account on steem blockchain, you may sign up using the affiliate link below: