Hey Jessificial Intelligence
AI is now my new topic of exploration, I am completely fascinated by all the possibilities it brings, I feel like it will rewrite everything we think, understand and know and things that are archaic will be replaced and things we feel are fact will be disproved, our whole understanding of the universe and the world around us will change.
One of the concepts I think will definitely be impacted will be procreation. At the moment reproducing has been the only way to pass on your genes, ideas and carry on the human species to push the world forward. Each generation takes on the struggles, insights and ideas of the previous generation and builds on them and that's how we've expanded into the over 7 billion humans we are today.
Creating more humans provides more opportunity for experimentation, to learn, to share to create and make more breakthroughs as more minds are contributing to the betterment of society. It has its benefits too in creating humans with improved genes, better resistance to disease and improved athletic ability, well that's if people with certain traits procreate.
It is still very much a lottery but its the process we've used to further mankind up until this point.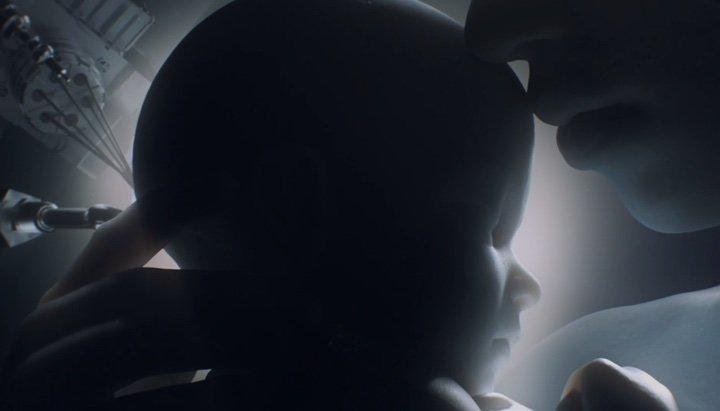 Image source: - aminoapps.com
Why procreate when you can recreate or extend
The reason we also need to procreate is because our time on this planet is limited and so is our ability to perform certain tasks, in the blink of an eye we've hit old age and aren't really as beneficial to society as we could have been at our peak, we require a fresh batch of youth to teach and take on the mantel. but what if we didn't need to do that anymore, what if we could now extend life.
Extending lifespans
If we could upload ourselves into a mainframe and rid ourselves of our physical bodies or if we could augment our biological selves with technology to extend our lives and our capacity to think and complete tasks we will have less need to procreate we could simply keep going, keep improving and keep contributing to the future of whatever we are trying to achieve.
While this would be great for people who are passionate about what they do and want to continue to see how far they can push themselves and learn, create or discover it may not be the option many choose. Some will want the raise children or know what it's like to be a parent, it is an important part of the human experience and raising a child is as much a learning experience for the child as it is for the parent.
Recreating or reenacting life
So to that, I say what if you could fork yourself, uploading yourself into a virtual world where you could experience parenting and having a child well one version of you would while the other continues on the physical world and you can witness and experience the entire thing.
You could simulate literally everything, having children with your high school sweetheart, with a celebrity, with a dashing mixed race man from South Africa who is just a whole snack you can't resist, it really is up to you.
You could even opt-in and out of the various realities you've created and picked the one you feel should be your primary but procreation will no longer be needed. Yes no sex for us in the future, I know that sounds dark and dystopian but it could be an option in the future.
What do you think? Would you still want to procreate?
Have your say
Holla at me in the comments! All my commenters I will now refer to as Jessie. Jessie is a good friend of mine, but Jessies got a girl, and I want to make her mine.
So have at it my Jessies! If you don't have something to comment, simply comment "I am a Jessie."
Let's connect
If you liked this post sprinkle it with an upvote or resteem and if you don't already, consider following me @chekohler


---
| Buy & sell STEEM | Donate LikeCoin For Free | Earn Interest On Crypto |
| --- | --- | --- |
| | | |