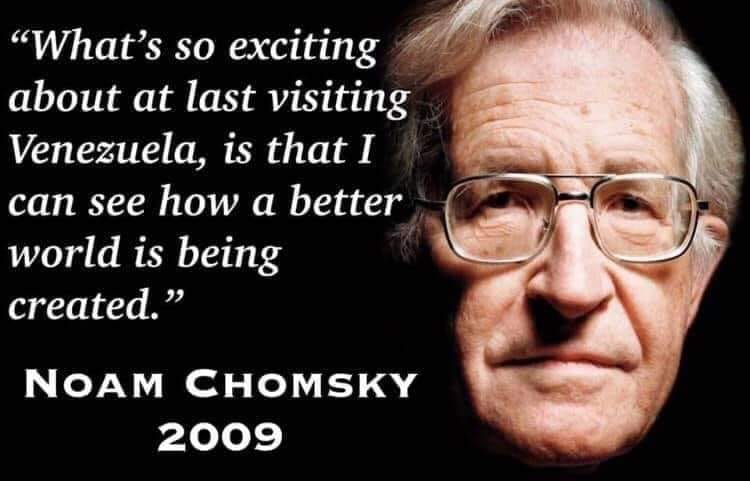 Noam Chomsky is a prime example of academic tourism. He made a big splash in linguistics, and apparently decided that being smart enough to have done really well in a field he studied really intensively, he was also smart enough to talk intelligibly about fields he's never bothered to seriously study: political science and economics, two fields in which he is not, as a rule, taken seriously.
And it's worth pointing out that this alleged "anarchist" is such a bad political scientist that he apparently didn't recognize that Venezuela's system for creating a better world was virulently non-anarchist.
Chomsky's not dumb. He's just a fool who's blinded himself by his awareness of his own intelligence into thinking that what he wishes were so actually is so.