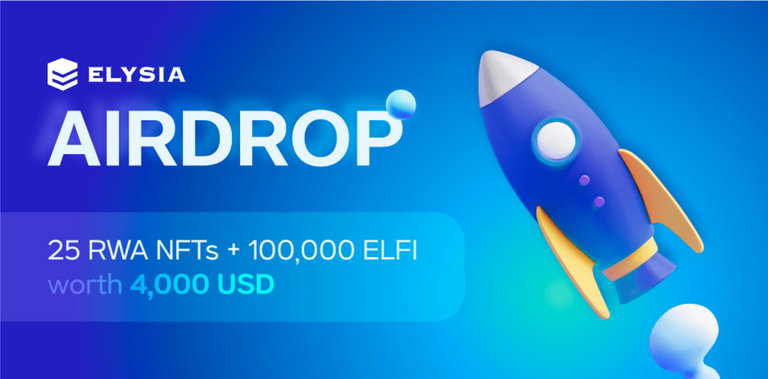 ELYSIA is a South Korean DAO that is working to apply blockchain technology to real estate assets. Accordring to their site, they are Asia's first DAO LLC and the world's second DAO LLC qualified by the United States government.
ELYSIA created a new NFT called RWA NFT. It was created with real estate-related bonds as collateral and is linked to real-world assets.
You can read more about ELYSIA in their whitepaper here.
To celebrate the launch of the ELYSIA RWA NFT, they are airdropping 25 RWA NFTs and 100,000 $ELFI. In total, it's about $4,000 worth of NFTs and tokens.
Prize Pool: 25 RWA NFTs + 100,000 $ELFI
Winners: 259 Lucky Winners + Top 200
End date: 31 August 2022
Enter the airdrop here: https://wn.nr/ftQjWL
Good Luck! 😊