What's Your Highest?

Part of the discussion I had with a friend today, ranged into my view of the future of crypto, where increasingly, people will see not only the value of owning decentralized currencies, but also how what they are actually doing is owning information itself. I talked about the "inevitability" of crypto due to the changing technologies and how the way we handle information itself, is going to be empowered both publicly, but also privately. For instance, with LLMs and internal generative AI engines, a company would be able to sort, recall and process a huge amount of their internal information, taking a lot of the legwork out of information management, whilst still maintaining security protocols.
I am not going to go deeply into this now though, because after us talking about these things as well as some pf the practical applications that we both understand quite well and, things like webs of trust that he doesn't know much about, he asked me an interesting question.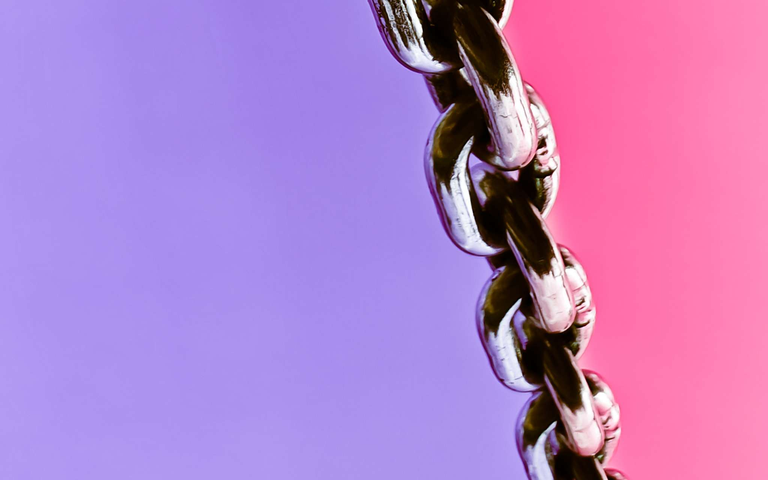 What is my "sellout point"?
Prior to the more technical talk, we had been talking about a few other social topics and questions of morality. For example, how it would have been far easier for many in Germany to remain silent or to support the Nazi regime. Yet, there were also people who supported the resistance and risked their lives helping strangers.
Does everyone have a buy price?
I suspect so, but it is going to depend on individuals and individual conditions as to what that price might be. For instance, my friend brought up the introduction of a pharmaceutical company that introduced a painkiller, knowing it was highly addictive and would cause problems, but also knew they could make a lot of money from it. How much money is "enough" to offset the problems caused from addiction? In order to do this though, it took dozens of people to go along with it, so at what price did they sellout?
Is it role specific?
Perhaps the owners of the company would make billions, but that wouldn't be the same for the doctors in the laboratories, and they probably sold out for far less. Perhaps for hundreds of thousands, maybe even less than that.
How do they justify?
Well, there are lots of reasons why someone can make these decisions in life and it generally comes down to the more practical sides of life, where they might need to care for their family needs, or they want a larger house and car. They can lessen the moral impact of doing the "wrong" thing, by having strategies to make themselves feel better. For example, "while we know it will do harm, we also know it will help people too. So, with the profits, we intend to help those we harmed".
Best intentions without actions perhaps, but it can still help make the decision in the moment.
After being in social crypto for almost seven years, I have interacted with many, many people who have their own strategies on how they deal with the value, and their justification of their actions. There is the "the code allows it" approach where if there isn't a specific rule hardcoded to prevent a bad action, it is not a bad action. Or, there are the people who are "all in" on Hive, but after earning for years, still have next to none in their wallet. Regardless of what an individual does, each will justify their behavior to themselves and to others, if they are called to. This is just human behavior in action.
But, what I have found is that the majority of people "in crypto" are only in it until they are able to sell high enough to buy themselves a better position on the ladder, outside of crypto in the legacy economy. What that "high enough" is will depend on the individual, with it ranging from next to nothing all the way up to billions, depending on holdings. I think we all have a point where we would sell, even if we haven't done the precise price discovery on that yet.
If HIVE was to hit 20 dollars, how much would I sell, and how much would I hold?
Five million dollars is a lot of money!
But the challenge would be, that regardless if I was able to get that now, I still think that a crypto future is inevitable, so getting completely out of it would be folly. So how I see it these days, is that it is more of a process toward that future, which means that there is a progress line with the starting point in the traditional economy, the end point in a decentralized economy and at any given point in time, there is a percentage in both. Early on, all of it is in traditional, but the end goal is to have all of it in crypto.
This means that it is a journey of degrees, so for instance, if HIVE were to spike in the bullrun to between five and ten and I think it will fall again, I might be able to sell a chunk to pay of my mortgage in the traditional economy, use some to move into some stables and then keep some to secure the platform. As it falls, I would be able to use the stables to buy back in and during the bear, I will have "mortgage money" to buy in also. This means that come the next bull, I would hopefully have around the same amount of holdings, if not more.
As I see it with the future of crypto and decentralization in general, I think it is the right thing for us to aim toward for now. This means, that I have a moral imperative to work in that direction, if only to satisfy my own feelings. It might be the wrong thing to do and it might fail, but that is what happens sometimes - the right thing doesn't always win.
But, I also know that it is not going to happen overnight and it isn't going to be like flicking a switch, it is going to be a slow changeover process, with a lot of minds needing to be shifted, and a lot of tech built. It isn't an "all in" position, because there is no end at this point, just a pathway forward. All I can do is continue walking in the direction I believe to be right for myself, family and for the world - whether they follow or not.
I don't know what my "price" is, but I am confident in my belief that the world as we know it is not good enough for us. This means that even if crypto fails to be the change I think it could be, it doesn't mean that the status quo is the answer, it just means that the search continues. Then, I would support that the best I can.
Eventually, we will either get it right. Or go extinct.
No matter what we do, the last is inevitable eventually.
Everything ends.
Everything started.
Taraz
[ Gen1: Hive ]
---
---