I Made it Myself
The premix cake was invented almost 100 years ago, but it didn't gain in popularity until a key ingredient was added into the mix, or rather, taken out of the mix. Eggs. I assume that this story is well known, but as a recap, housewives who tried the premix cakes didn't feel that they were baking when they just added water, stirred and put it in the oven. However, once the powdered egg was removed from the mix and the directions called for cracking a fresh egg in, they suddenly felt that they were adding significant enough value into the process to say,
"I made it myself."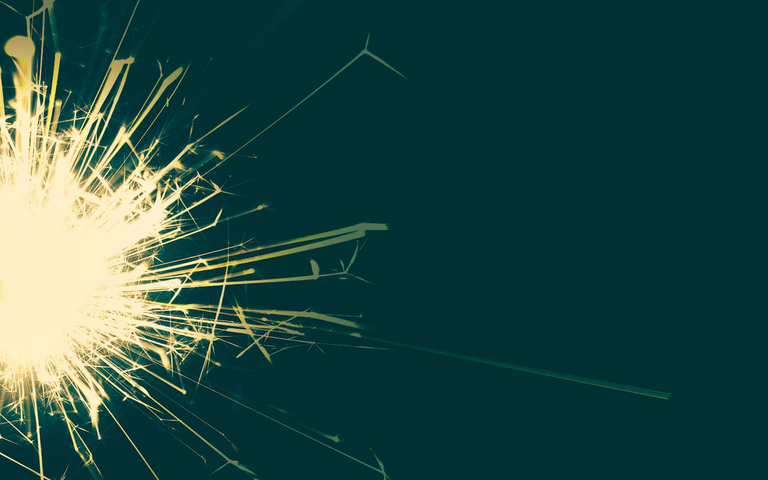 However, where is the line?
At lunch with colleagues, we were talking about various interesting topics (as normal), but the conversation led into automation, AI-generation, and the redefinition of what is valuable.
As was noted, it is pretty cool that we live in a world where people are able to "waste their time" on things like creating fan fiction or reviewing products and movies, even though there is no practical value to do so. However, AI is going to increasingly add complexity to the value of the output, because it can mimic the result without having to learn how to actually create anything. This means that in order to have human added value, the outcome can't be the only factor, it has to include the journey to get to that outcome.
My example for this is a person walking through an art gallery of beautiful images, wowing at the outcome and how valuable they are. However, if they then discover that they were all generated by an AI in under a second, they would then reevaluate and devalue the images, even if they still like them. This is because what has value is the journey, the story of the artist.
For another example, we could look at the value of a Chicago Bulls jersey bought in a store and one worn by Michael Jordan in the 1998 final game that won the NBA championships. They might look the same, but they don't have the same story attached to their history.
Similarly, when a person is generating AI content whether it be written or visual, there is a fundamental difference in the story that leads to the result. An artist who has lived a life and built a style has a story attached to everything they produce. Whereas, an AI-generated piece is historically, empty. The end result can look the same, but people aren't actually buying the end result, they are buying the story. This is why the Mona Lisa and a print of the Mona Lisa have fundamentally different value models.
I find this interesting for the future, because while there is going to be a great deal of AI-generated content in every sphere of information importance to us, the redefinition of value will come down to building the story. For example, live music where people sing and play instruments themselves will likely go through a renaissance period, as will manually created artwork.
However, since we are living in an increasingly digital society, there will have to be "proof of human" measures taken, which is the recording, and validation of authenticity that something is actually human created, and not scraped from other humans, or from pure AI sources. Essentially, the story has to "add up" along the timeline, which is a version history control process.
For example, using the cake premix as a simple analogy, if we are able to track the ingredients and find that there are no references to buying flower, oil, chocolate and milk, and the only receipt we have for a raw product is an egg and a packet cake, we might be able to infer that the cake is likely a premix. Knowing this might impact on how much we are willing to pay for a slice. And similarly, when a cake is provably human made, it might command a higher price.
This content verification is going to be used for AI-generated material also, because in order to command a value, it has to be considered valid and useful. This means that the information it contains will have to be like the ingredients on the packet of the cake mix. They have to add up to a cake and that cake has to be edible in order to have a marketable usecase, because If there is no market demand, there is no market value.
And this is one of the things that a lot of content creation people are missing in terms of generative AI now, because what they are creating isn't necessarily useful. They are using it to produce something, but not thinking about whether what they are producing has a market. And what this means is, most of what they produce has no applicable value, making their activity, just more entertainment like watching Netflix, where no skill is actually developed. Not all people are using it this way of course, but the people who are using it in useful ways, have the experience to be able to apply what they are creating to some kind of product offering, making it useful.
And I think this is where a lot of people who think they are going to use AI to make money will fall short, because without hat experience, they are going to be unable to fit their output into an appropriate process in a way that adds value. They aren't going to be able to add value to the steps of creating an edible cake. They aren't chefs, they don't know the ingredients, all they are, are consumers. It doesn't mean they are valueless however, because consumers are what make a business profitable.
So, what gives their consumption value is that they add data mass to the AI-models to train them to be able to be better able to target the consumer again. It is much like how Facebook isn't a social media platform, it is a data collection gateway and a distribution mechanism to drive their ad revenue model.
AI is going to change our world, but the majority of the valuable usage is going to be developed by a sliver of humans, much like it is now. However, what it will increasingly do is cut people out of the process, and most will have nowhere to run to where they can add value. So, what are they left to do?
This raises many questions in society, which is why we are going to have to come to terms with our inability to add value naturally. So, we will have to redefine value in a way that satisfies us as a community. This is likely going to take many forms and iterations, and perhaps it will lead to some kind of Star Trek utopia. But, what are the chances of that, since at least in the economy we have created, the entire model is built based on monetary value, not the value of wellbeing as humans.

Happiness is a complex and subjective emotion, and what makes one person happy may not necessarily apply to another. However, there are some common factors and principles that can contribute to a sense of happiness and well-being. Keep in mind that these are general guidelines and not a one-size-fits-all prescription for happiness:

Positive Relationships: Healthy and fulfilling relationships with friends, family, and loved ones are often cited as one of the most significant contributors to happiness. Social connections provide emotional support, companionship, and a sense of belonging.
Physical and Mental Health: Taking care of your physical and mental well-being is crucial. Regular exercise, a balanced diet, adequate sleep, and stress management can all positively impact your mood and overall happiness.
Purpose and Meaning: Feeling that your life has purpose and meaning can greatly enhance your happiness. This often involves pursuing goals, passions, or activities that align with your values and bring a sense of fulfillment.
Gratitude: Practicing gratitude by acknowledging and appreciating the positive aspects of your life can foster happiness. Keeping a gratitude journal or simply taking time to reflect on what you're thankful for can be helpful.
Mindfulness and Presence: Being present in the moment and practicing mindfulness can reduce stress and increase happiness. Mindfulness techniques, such as meditation, can help you become more aware of your thoughts and feelings.
Financial Stability: While money alone doesn't guarantee happiness, financial stability and a sense of control over your finances can reduce stress and provide a sense of security.
Work-Life Balance: Finding a balance between work, leisure, and personal time is important. Overworking or excessive stress at work can have a negative impact on happiness.
Personal Growth: Continuously learning and growing, whether through education, hobbies, or self-improvement, can contribute to a sense of accomplishment and happiness.
Acts of Kindness: Helping others and performing acts of kindness can boost your own happiness. Acts of generosity and altruism can create a sense of purpose and connection.
Optimism and Resilience: Developing a positive outlook on life and building resilience in the face of challenges can help you bounce back from setbacks and maintain a happier mindset.
Work on Self-Esteem: Building a healthy self-esteem and self-acceptance is crucial for happiness. Recognize your strengths and work on self-compassion.
Limit Negative Influences: Minimize exposure to negative people, situations, or environments that bring you down. Surround yourself with positivity whenever possible.
Set Realistic Expectations: Unrealistic expectations can lead to disappointment. Setting achievable goals and having a realistic outlook on life can promote happiness.
Seek Professional Help: If you're struggling with persistent feelings of unhappiness, anxiety, or depression, don't hesitate to seek help from a mental health professional. They can provide guidance and support.

Remember that happiness is a journey, not a destination. It's normal to have ups and downs in life, and your sources of happiness may evolve over time. It's essential to focus on what makes you genuinely happy and prioritize those aspects in your life.
That is a ChatGPT answer. How are you doing with that list? Can you apply it to your world? When you have nothing of value to add to your community, is happiness still possible?
I made it myself.
What we create, we value. What happens when all we do is consume?
Taraz
[ Gen1: Hive ]
---
---