Monitor's preventive maintenance [Eng+Spa]

---
English
---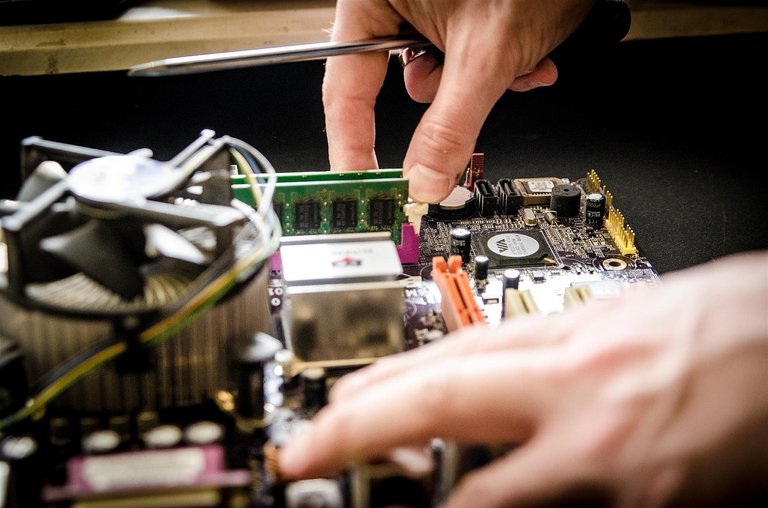 Image's Source - Fuente de la Imagen
Greetings to the DIY community, as always it is a pleasure to be able to share with you part of the work in my workshop. I also want to tell you that I'm celebrating the fact that this week I finally reached the thousand HP barrier, which makes me happy, and my votes are beginning to have a little more weight.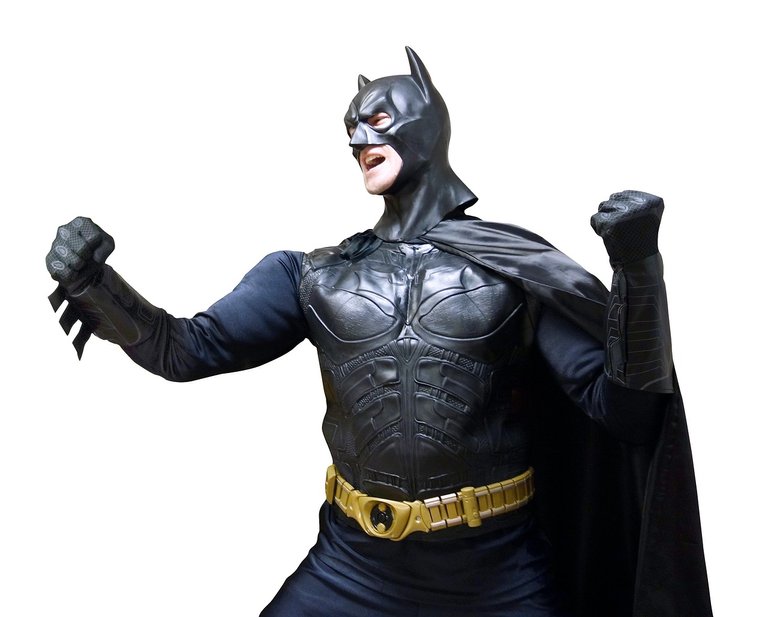 Image's Source - Image Source
On the other hand, I've been a bit busy these days, now that I have internet service, I needed to catch up with the videos that I had pending updating in electronic repairs, which before I couldn't get to check them with the balance of the phone.
This past week in one of the power failures in the area, my brother's monitor began to give some problems, it may be a power failure or not, but I took the opportunity to do preventive maintenance.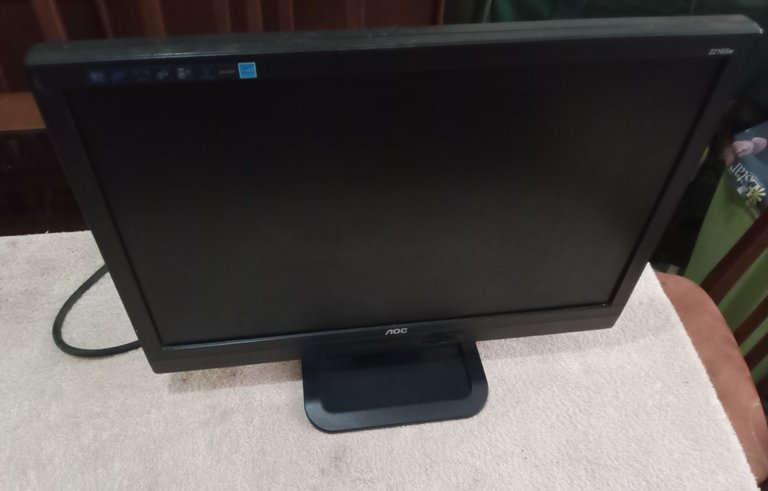 To put ourselves in context: corrective maintenance is done when we repair damaged equipment that no longer works. Preventive maintenance is when we complete a certain number of hours of use, or when the equipment begins to fail slightly and occasionally.
Many people skip preventive maintenance, reasoning that it is an unnecessary expense, when this maintenance is the most cost-effective way to save money. If you prevent a motor from burning out or having a short circuit (which can be extended to the home or local installation), you can see the money saved and the time it can take to terminate the service if it's repair.
The first thing we do when we go to work on a piece of equipment is to test it in operation, of course taking care to use a safety electrical connection (test board or known as a serial lamp) for power supply.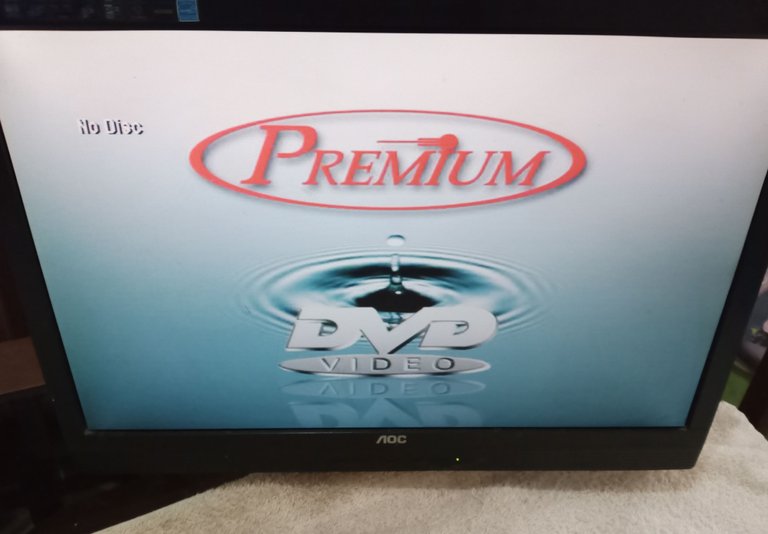 I use an old DVD with a VGA connection that I have in the workshop to inject the video signal into monitors and TVs. Now that I connect it and test it, the monitor already seems to be working fine.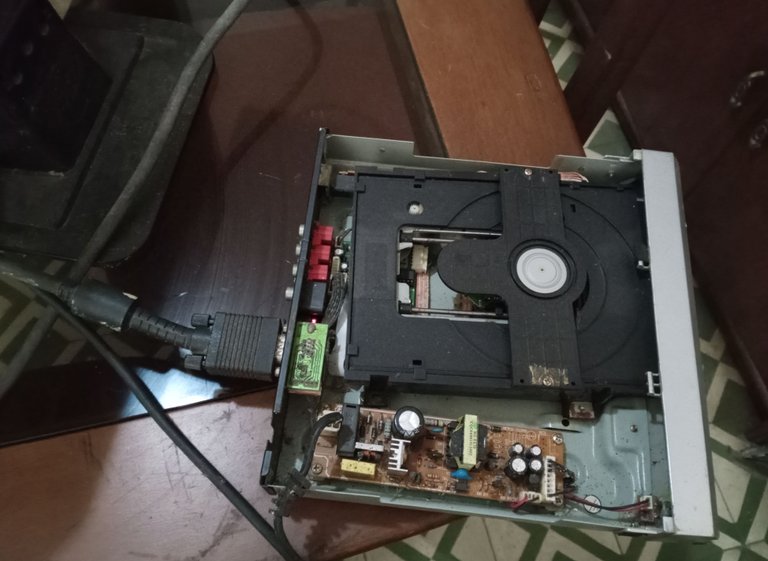 Even so, I take advantage of the fact that I have it on the table to do preventive maintenance, it already has a few years of use behind it. I am going to check the components, if I find a damaged component and make a change in time, it can avoid further damage, which represents a greater expense of money and loss of time.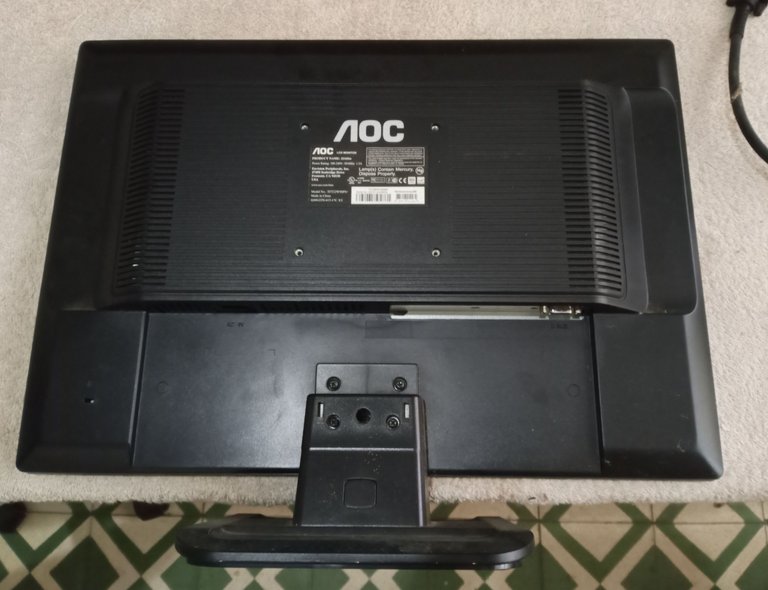 Removing the covers does not have much science, you just have to pay attention to remove all the screws, and then separate the back cover, separating the pressure tabs and trying not to leave marks that ruin the appearance of the monitor.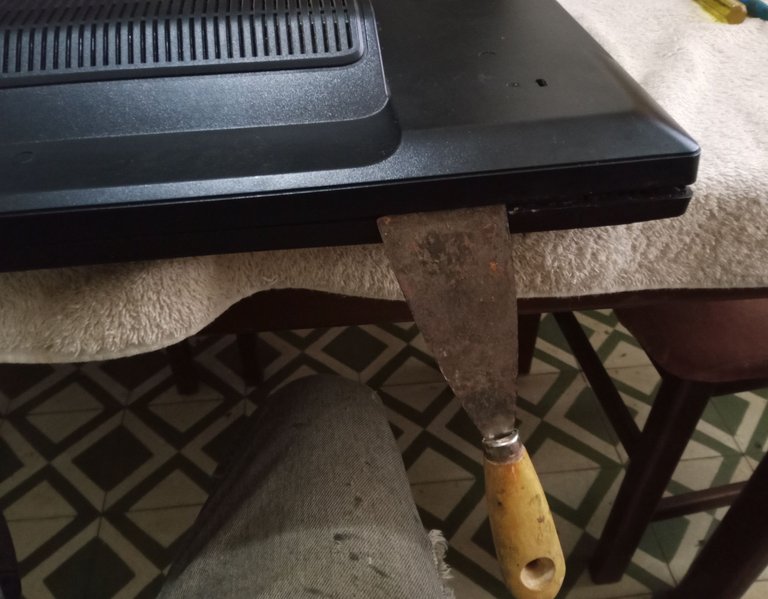 We arrive at the metal cover that, depending on the model and brand of the TV or monitor, will have its particular layout, we have to disassemble it to reach the electronic cards. In this case it becomes a bit awkward to disassemble.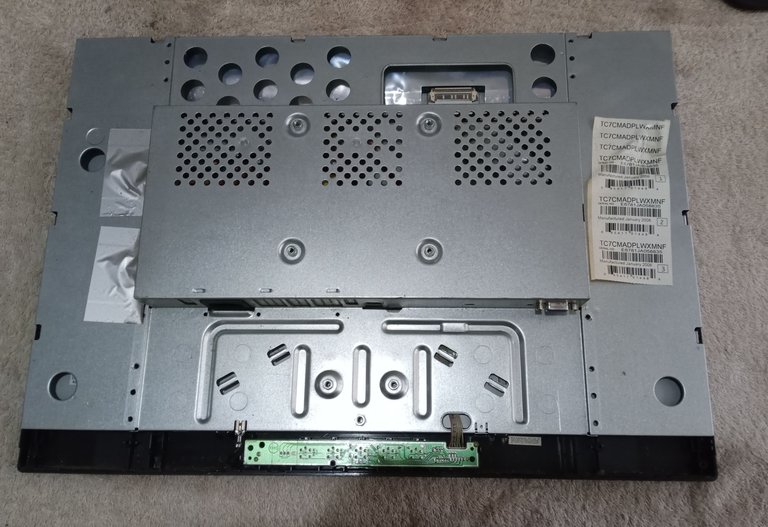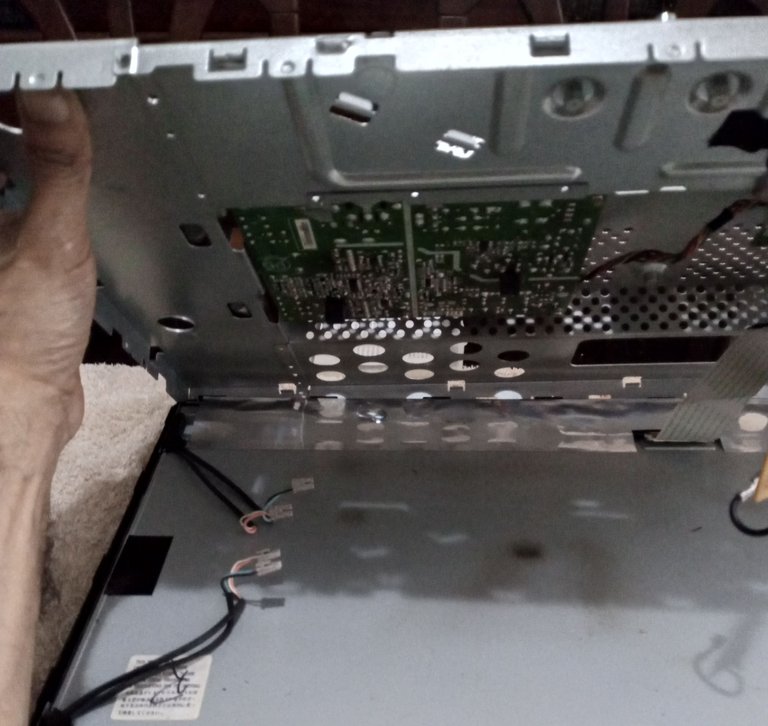 I use the circuit arrester that we made in a previous publication, to be able to work without risk of damaging the tester, due to some remaining voltage. I had left this monitor disconnected for a couple of days while I finished other things and even so I found some voltage on the main capacitor of the source, by discharging the voltage I avoid damaging the tester.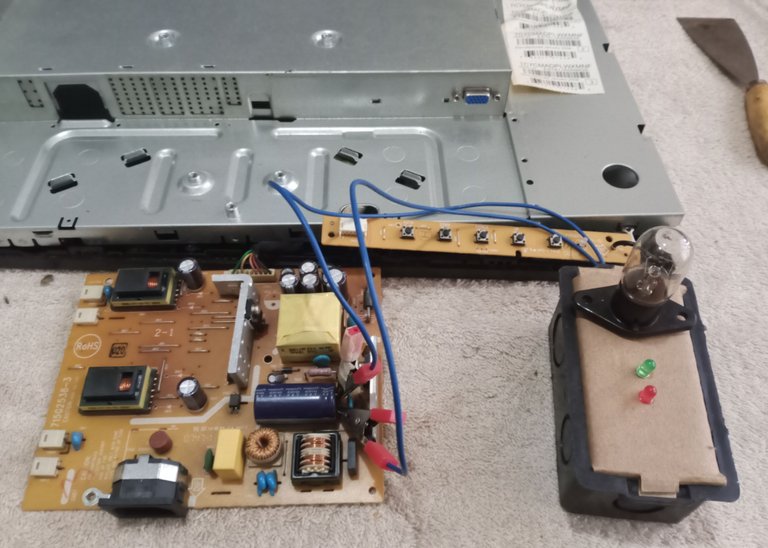 The monitor works apparently fine and as it is a preventive check I only check the thermal paste of the mosfets, the condition of the resistors, the condition of the diodes and the condition of the electrolytic capacitors. Taking care that the capacitors are not swollen or absorbing oil, since they are generally the ones that tend to fail more frequently over time, because the liquid they contain diminishes with the heat during the circuit's operating time.
Although the capacitors appear to be in good condition, we must verify their condition. The most practical way to check multiple capacitors in one pass is to check them directly on the board, without removing them, using an ESR meter, which is a godsend for the shop technician in daily work, we save a lot of time, it's a very useful tool. useful.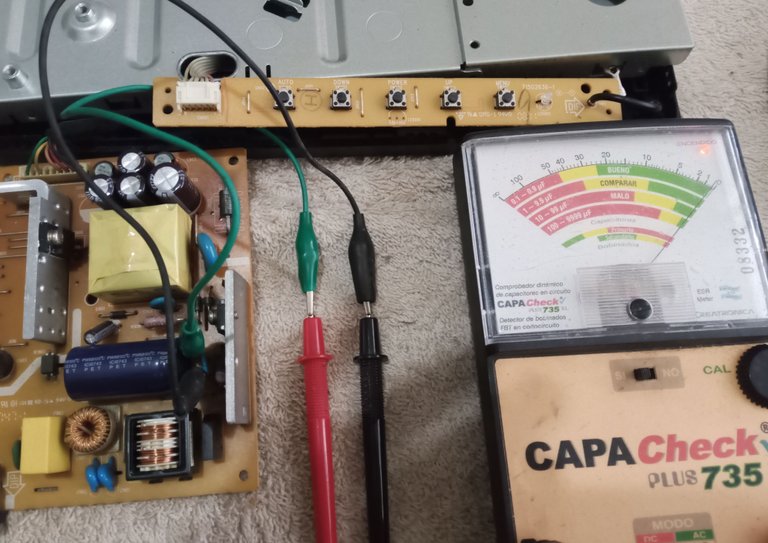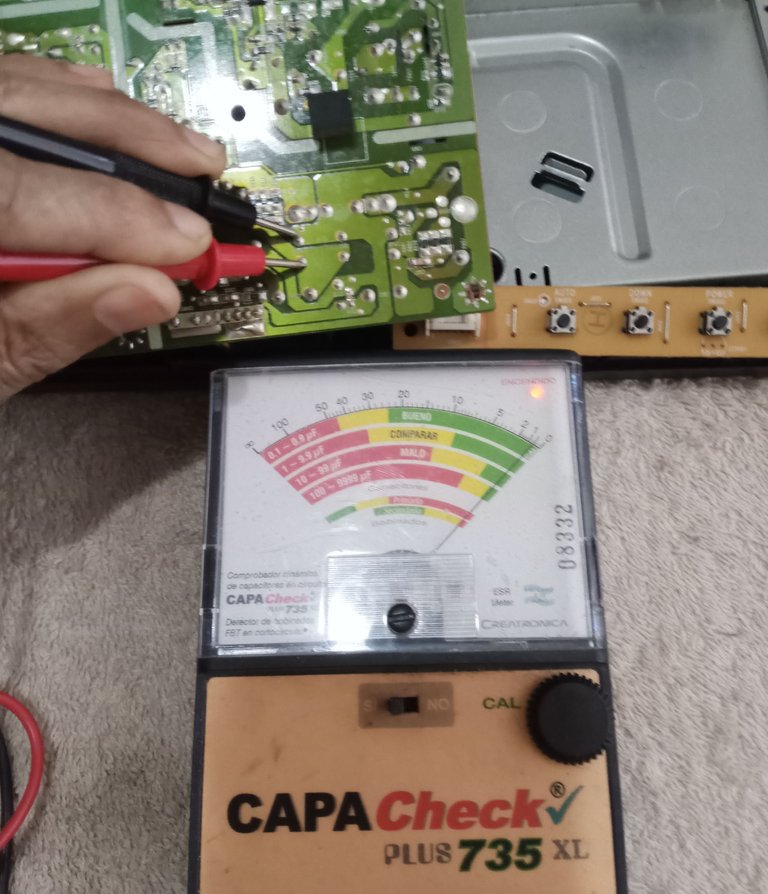 When we have to verify the high frequency oscillation of a circuit of a source or a ballast like the one that TVs or monitors have, it happens that not everyone has an oscilloscope, (no matter how modest it is, it is expensive for a home workshop)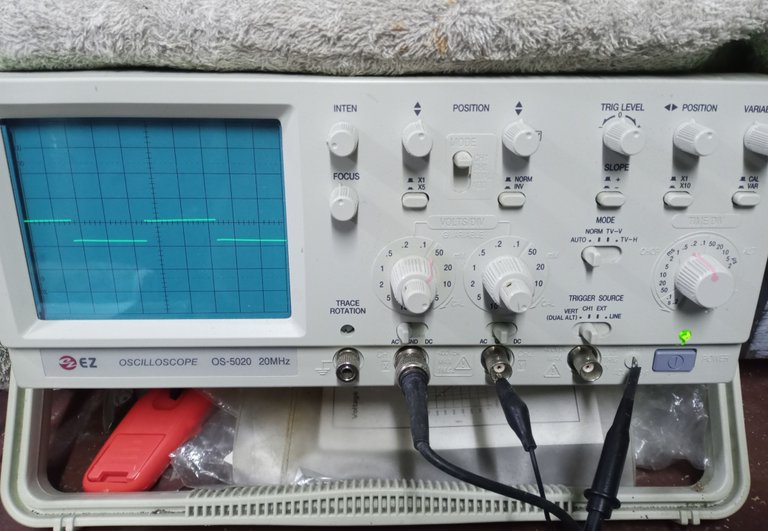 One of the many homemade and cheap tricks to verify if a circuit oscillates is to use neon lamps, which are those lamps that are used as indicator lights and can be connected to the 110 Volt or 220 Volt electrical network.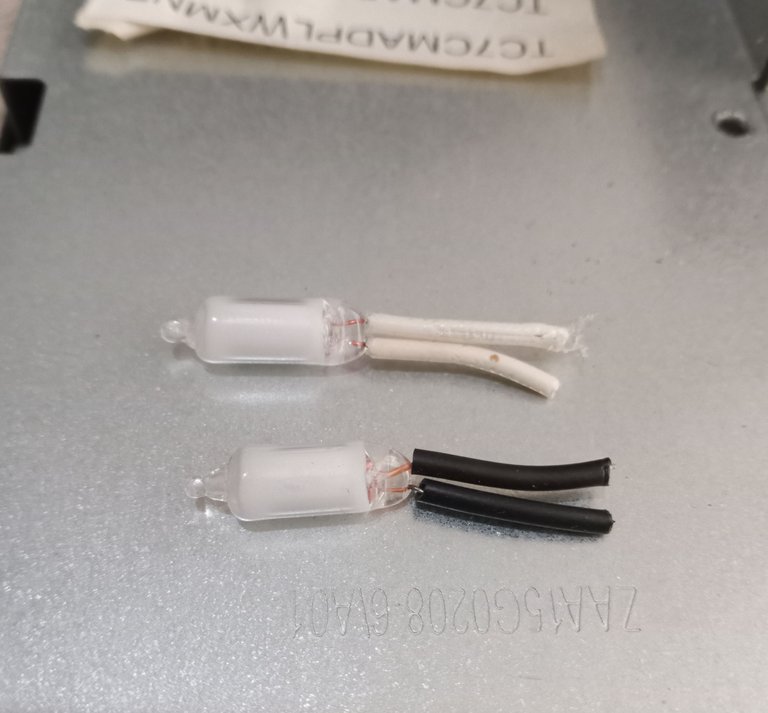 They only have to bring them closer to the component that oscillates at high frequency so that they light up and in a somewhat crude and simple way we will know if it is working or not.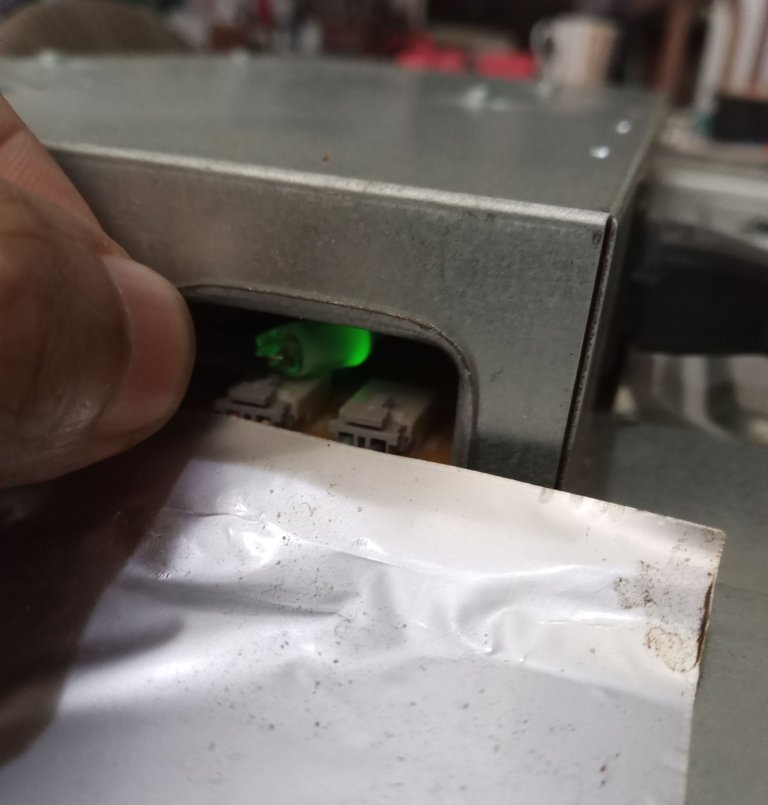 Well, fortunately the monitor passed the preventive inspection, without any further incident, so the problem was surely a power failure. I already verified that the components are in good condition and working well, so it should work for a few more years without problems.


Thank you very much for stopping by and reading.
Have an excellent week.
Peace.



I have used Google translate for the English language.
The images unless indicated are screenshots of my workshop work.



---
Español
---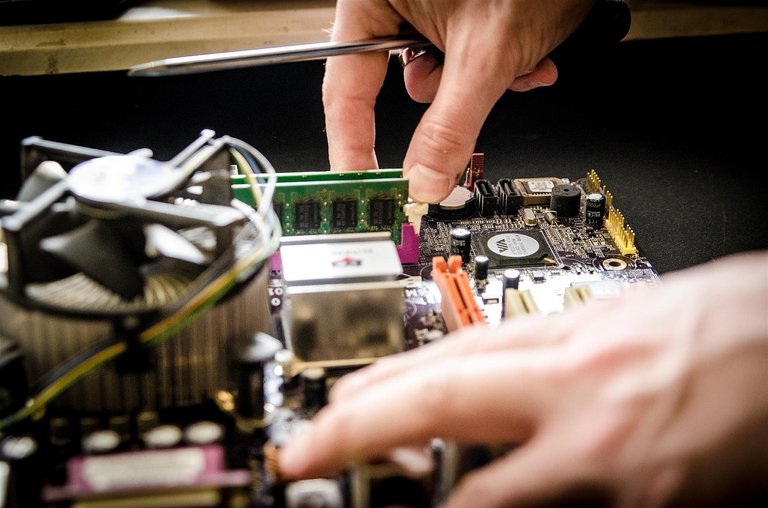 Image's Source - Fuente de la Imagen
Saludos a la comunidad DIY, como siempre es un gusto poder compartir con ustedes parte del trabajo en mi taller. Les comento además que estoy celebrando que esta semana llegue finalmente a pasar la barrera de los mil puntos de HP, lo que me alegra, ya mis votos empiezan a tener un poco más de peso.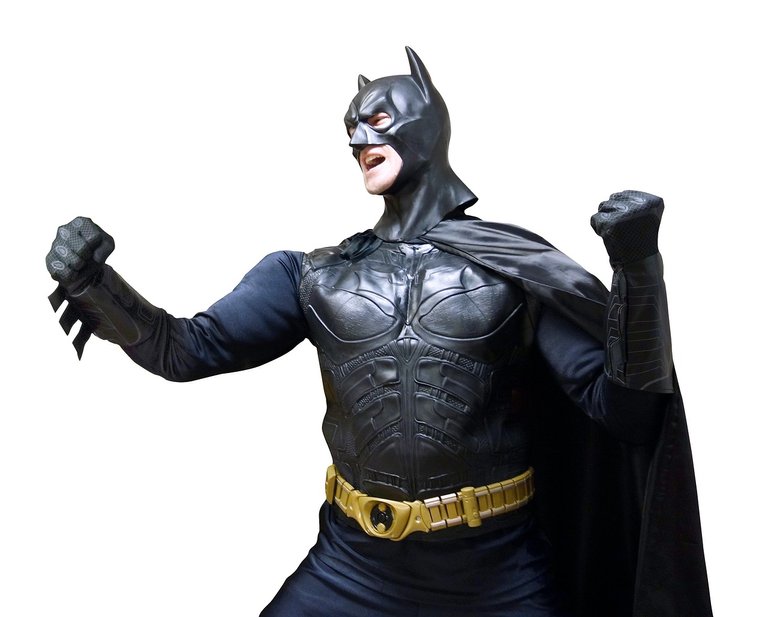 Image's Source - Fuente de la Imagen
Por otra parte, he estado algo atareado estos días, ahora que tengo servicio de internet, necesitaba ponerme al corriente con los videos que tenía pendiente de actualización en reparaciones electrónicas, que antes no podía ponerme a revisarlos con el saldo del teléfono.
Esta semana pasada en uno de los fallos del servicio eléctrico de la zona, el monitor de mi hermano comenzó a dar algunos problemas, puede que sea un fallo del suministro eléctrico o no, pero aproveche para hacerle un mantenimiento preventivo.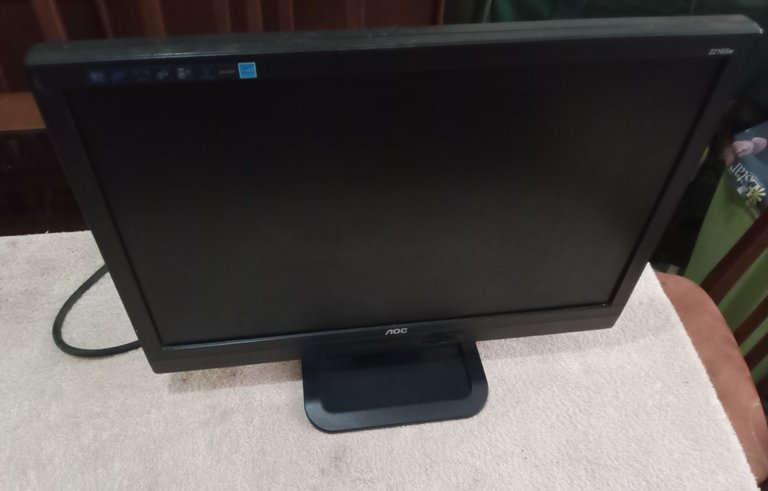 Para ponernos en contexto: el mantenimiento correctivo se hace cuando reparamos un equipo dañado, que ya no funciona. El mantenimiento preventivo es el que hacemos cumplidas una cierta cantidad de horas de uso, o cuando el equipo empieza a fallar de forma leve y ocasional.
Muchas personas obvian el mantenimiento preventivo, razonando que es un gasto innecesario, cuando este mantenimiento es la forma más rentable de ahorrar el dinero. Si evitas que un motor se queme o que haya un corto circuito (que se puede extender a la instalación de la casa o local), se nota el ahorro de dinero y del ahorro del tiempo que se puede tardar para dar por terminar el servicio si es de reparación.
Lo primero que hacemos cuando vamos a trabajar un equipo es probarlo en funcionamiento, claro tomando cuidado de usar una conexión eléctrica de seguridad (tablero de pruebas o conocido como lámpara serie) para la alimentación eléctrica.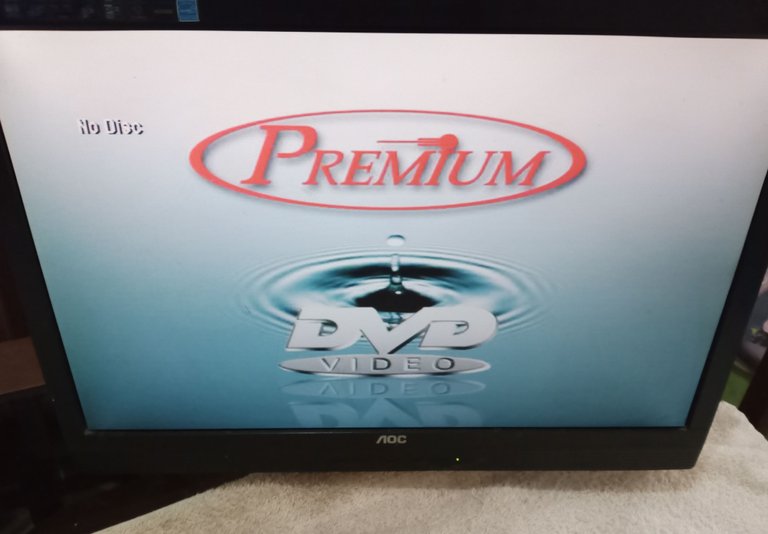 Yo uso un viejo DVD con salida a conexión VGA que tengo en el taller para inyectar señal de video en monitores y TV, ahora que lo conecto y lo pruebo el monitor ya parece estar funcionando bien.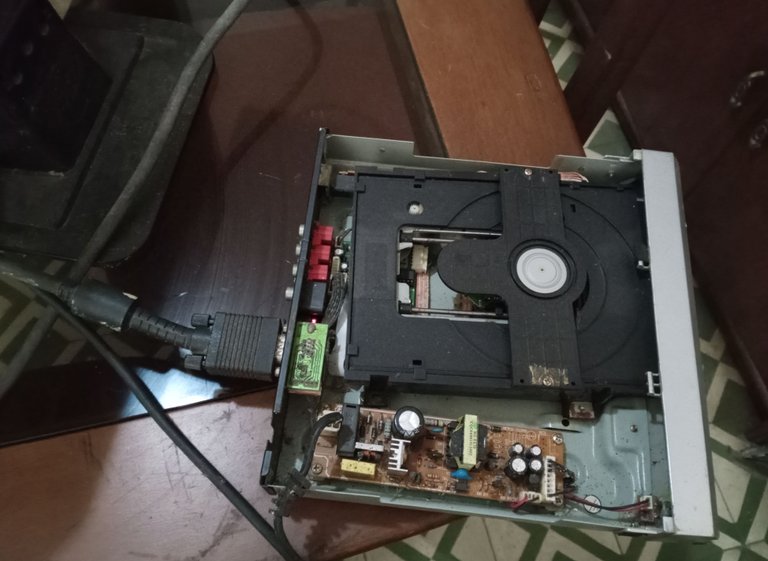 Aun así aprovecho que lo tengo en la mesa para hacer el mantenimiento preventivo, ya tiene unos años de uso a cuestas. Voy a verificar los componentes, si hallo un componente dañado y hago un cambio a tiempo puede evitar un daño mayor, que representa un gasto más fuerte de dinero y perdida de tiempo.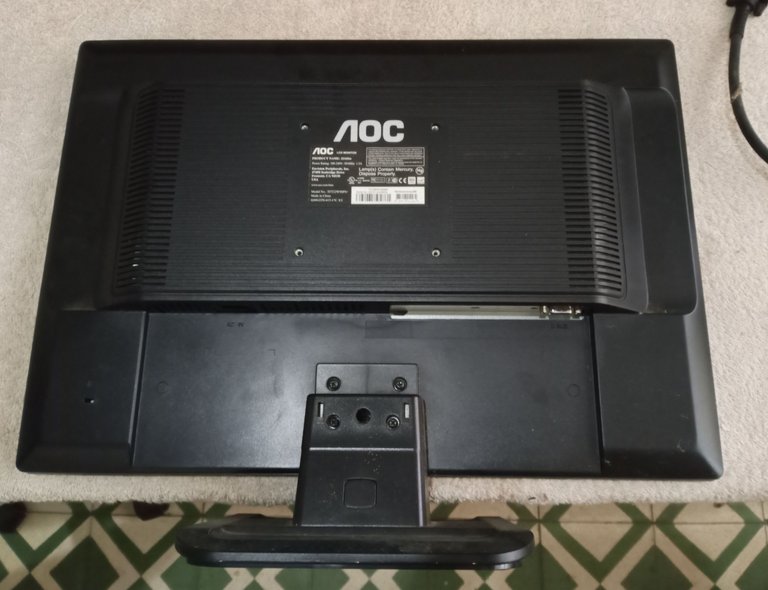 Desmontar las cubiertas no tiene mayor ciencia, solo hay que poner atención para retirar todos los tornillos, y luego separar la cubierta trasera, separando las pestañas de presión y procurando no dejar marcas que arruinen la apariencia del monitor.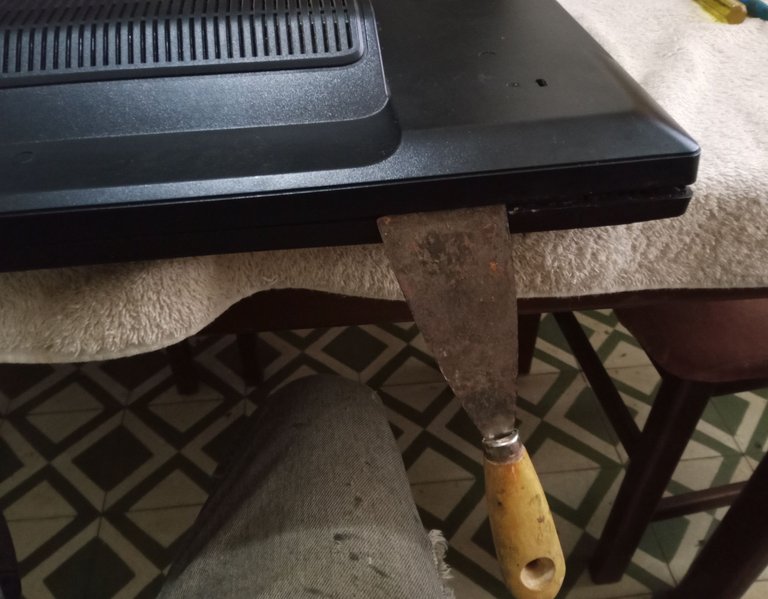 Llegamos a la cubierta de metal que dependiendo del modelo y marca del TV o monitor tendrá su particular disposición, la tenemos que desmontar para llegar a las tarjetas electrónicas. En este caso se hace un poco incómodo de desmontar.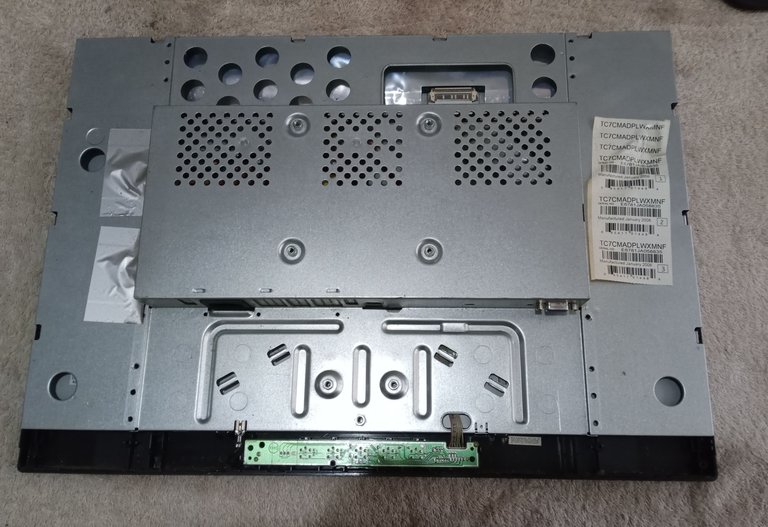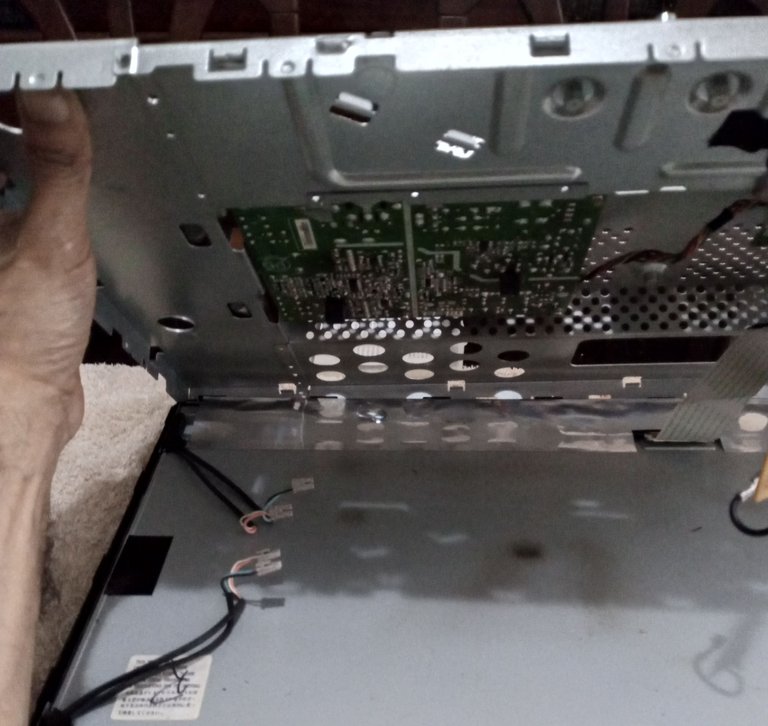 Uso el descargador de circuitos que hicimos en una publicación anterior, para poder trabajar sin riesgo de dañar el tester, por algún voltaje remanente. Había dejado este monitor desde hace un par de días desconectado mientras terminaba otros asuntos y aun así encontré algo de voltaje en el capacitor principal de la fuente, al descargar el voltaje evito dañar el tester.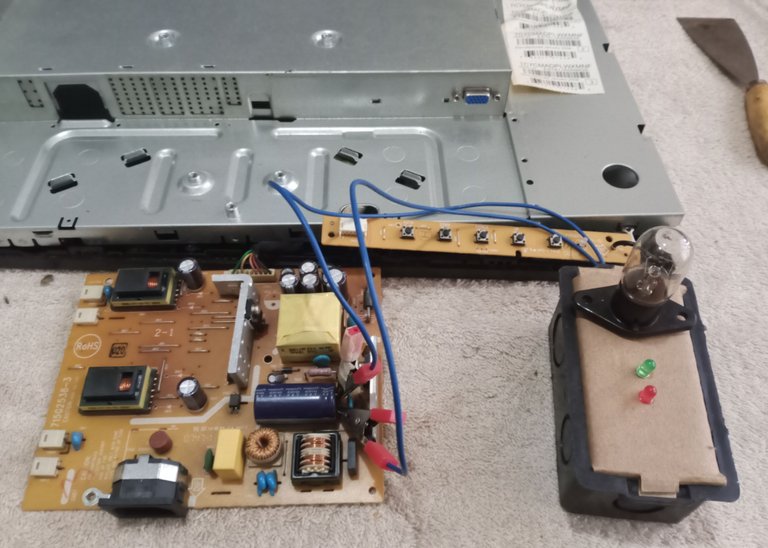 El monitor funciona aparentemente bien y como está una revisión preventiva solo verifico la pasta térmica de los mosfet, el estado de las resistencias, la condición de los diodos y el estado de los capacitores electrolíticos. Cuidando de que los capacitores no estén hinchados o resumiendo aceite, ya que por lo general son los que con el tiempo tienden a fallar con más frecuencia, porque el líquido que contienen se va mermando con el calor durante el tiempo de funcionamiento del circuito.
A pesar de que los capacitores se vean en buen estado, debemos verificar su condición. La forma más práctica de verificar varios capacitores de una sola pasada es comprobándolos directamente en la tarjeta, sin retirarlos, usando un medidor de ESR, que es una bendición para el técnico del taller en el trabajo diario, ahorramos mucho tiempo, es una herramienta muy útil.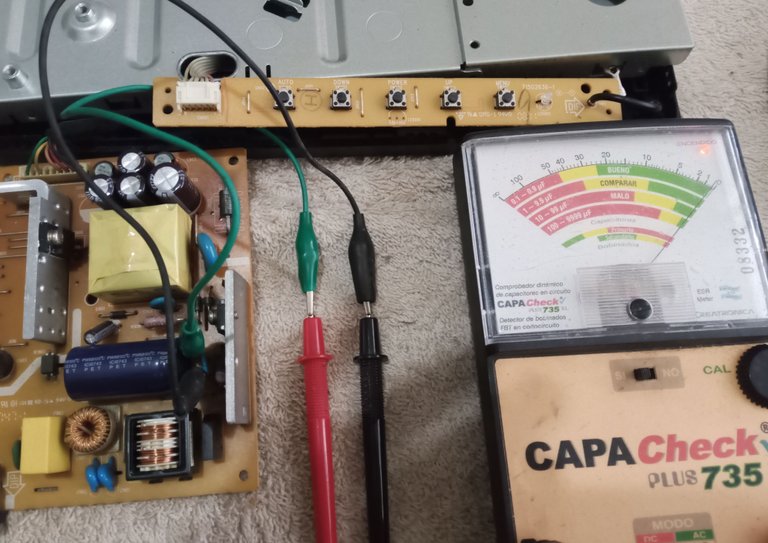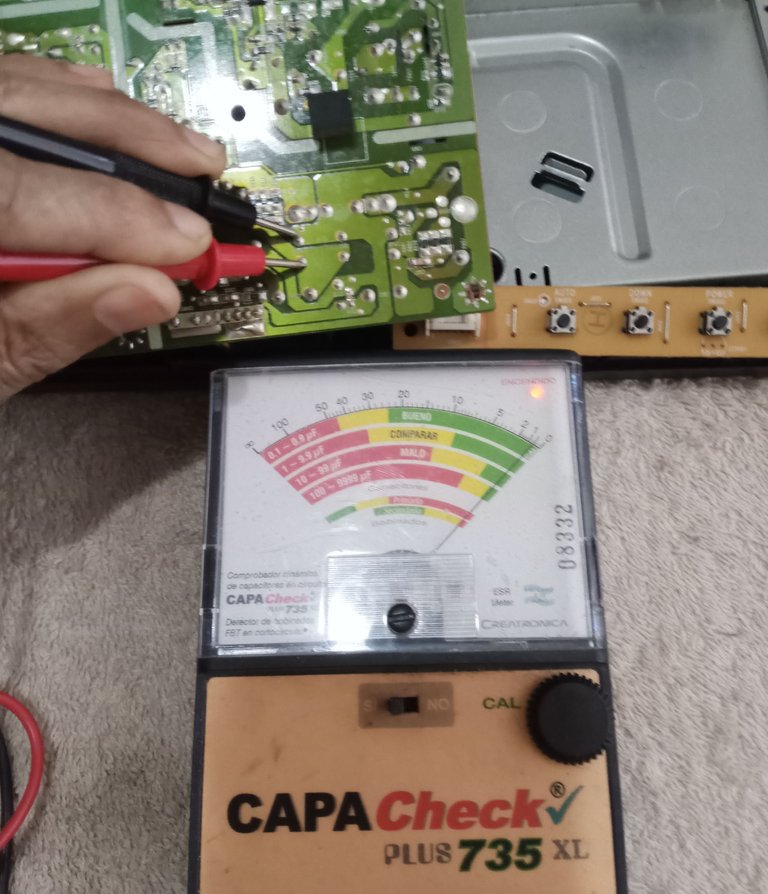 Cuando tenemos que verificar la oscilación de alta frecuencia de un circuito de una fuente o de un balastro como el que llevan los TV o monitores, sucede que no todos tienen un osciloscopio, (por modesto que sea, es costoso para un taller casero)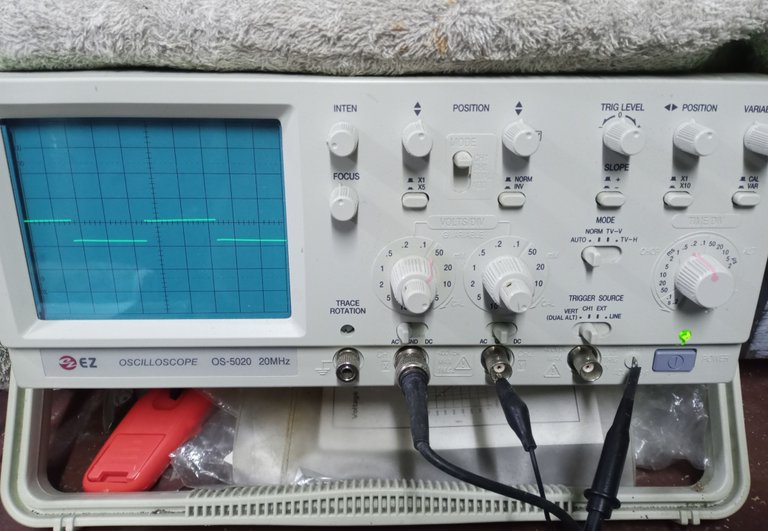 Uno de los tantos trucos caseros y económicos para verificar si un circuito oscila es usar lámparas de neón, que son esas lámparas que se usan como pilotos indicadores y se pueden conectar a la red eléctrica de 110 Volt o 220 Volt.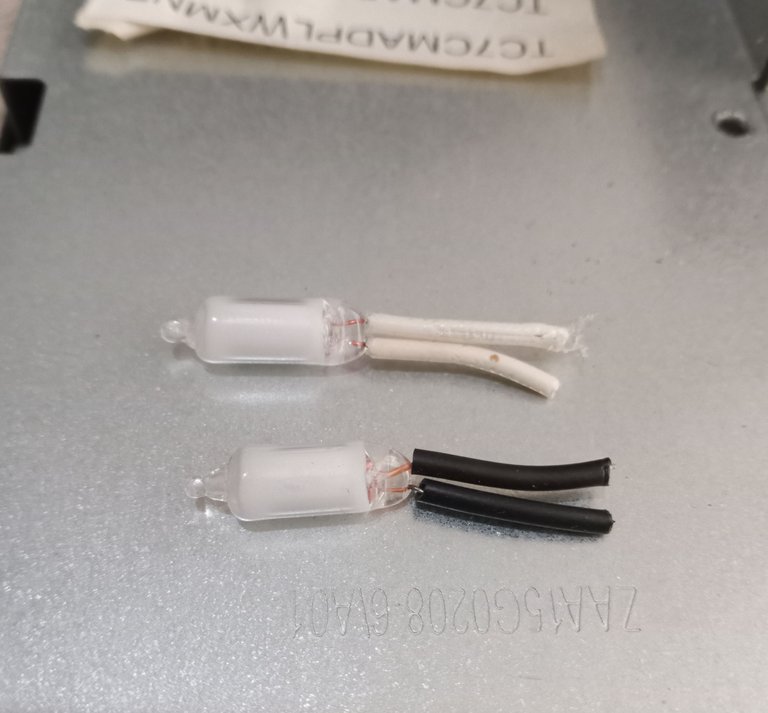 Solo tienen que acercarlas al componente que oscila en alta frecuencia para que se iluminen y de forma un poco tosca y simple sabremos si está funcionando o no.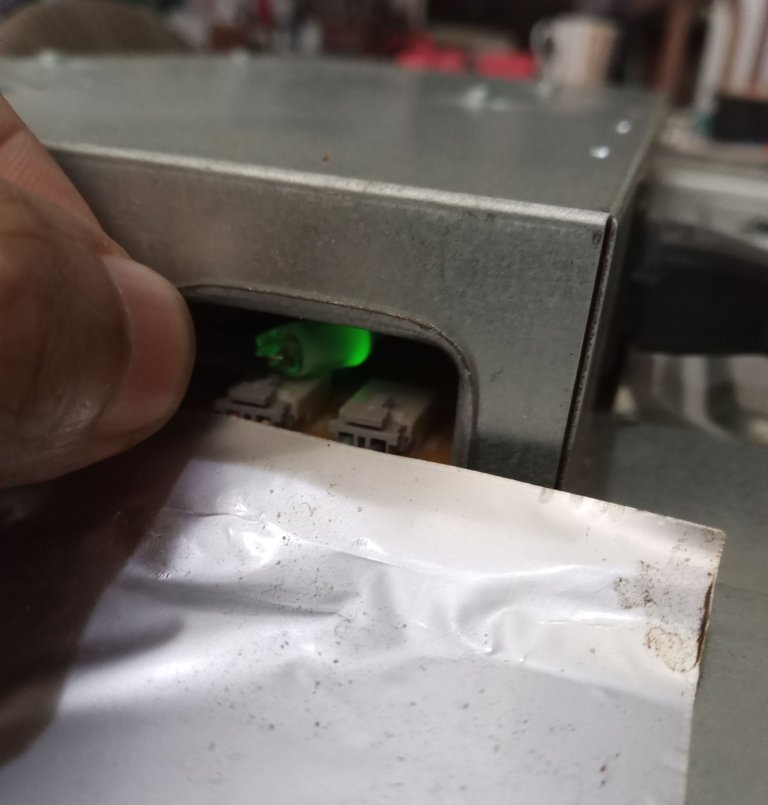 Bueno, afortunadamente el monitor paso la inspección preventiva, sin mayor novedad, así que el problema de seguro era alguna falla del suministro eléctrico. Ya verifiqué que los componentes estuviesen en buena condición y funcionando bien, así que debería trabajar unos cuantos años más sin problemas.


Muchas gracias por pasar y leerme.
Que tengan una excelente semana.
Paz.



He usado el traductor de Google para el idioma inglés.
Las imágenes a menos que se indique son capturas de mi trabajo de taller.
---
---