Physical Therapy: The Electrifying world of TENS (This will shock you!!)

Introduction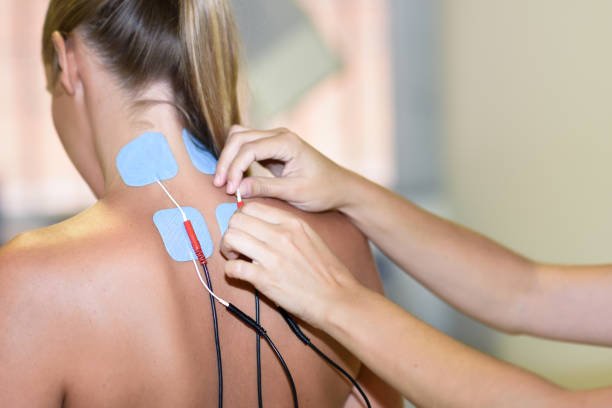 src
Now TENS as we physical therapist know it, is one of the go-to tools in electrotherapy for achieving positive therapeutic results on our patients using nothing but the right amount of electric ⚡ Zap (I mean current). Basically, most of the time it makes our patients feel like we physical therapists are superheroes, which as a matter of fact we are, because most times we are capable of taking away most if not all your pain with the knowledge and tools at our disposal, so feel free to call us superheroes. You very much welcome
Okay that was a nice preamble, now to the electrifying world of TENS therapy. Okay let go this way, before you start thinking we're talking about the latest sci-fi trend, let me enlighten you about Transcutaneous Electrical Nerve Stimulation, or TENS for short.
Let orcheastrate a scenerio here:
Let say you're in pain, and you're looking for relief desperately, desperate time calls for desperate measures right? TENS is here or could save the day! It's like having a tiny electric superhero on your side, and its mission? To zap away your pain by exciting your sensory nerves. Yep, you heard me right, we're going to excite those nerves, but don't worry, it's all in the name of pain relief.
Now, TENS isn't a one-size-fits-all kind of deal. There are different ways to apply it, depending on what kind of superhero move you want your nerves to make. We're talking about the Pain Gate Mechanism and the Endogenous Opioid System. It's like choosing between two superpowers for your nerves.
First up, we've got the Pain Gate Mechanism. It's all about stimulating the A beta (Aβ) sensory fibers, kind of like tickling your nerves with a high-frequency signal. Think of it as a nerve party where we're keeping the noxious stimulus from getting through. It's like sending a bouncer to the door of your brain, saying, "Sorry, no pain allowed!"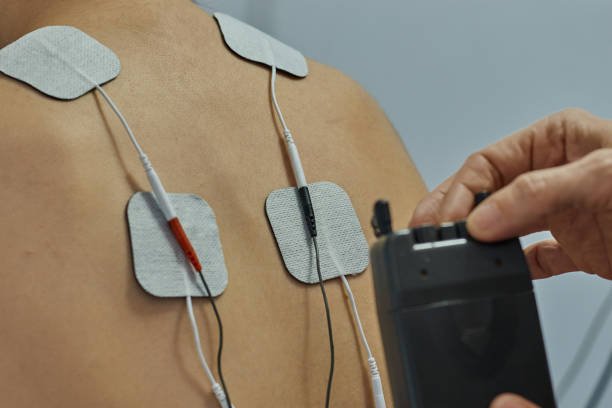 src
But wait, there's another option! You can also go for the Endogenous Opioid System. This one's all about the A delta (Aδ) fibers and a low-frequency signal. It's like activating your body's natural painkillers, releasing those endorphins and enkephalins to the rescue. Pain, meet your match!
And for the true daredevils, there's the burst mode stimulation. It's like a nerve disco party with a high-frequency beat, but every now and then, we throw in a low-frequency burst for that extra kick. It's not for the faint of heart, but some folks swear by it.
Now, here's the good news – TENS is non-invasive and comes with minimal side effects. The worst you might encounter is a little skin reaction, but that's like the side effect of eating too much ice cream – rare and not that bad.
But wait, there's more! TENS has evolved, my friends. We've got self-adhesive, pre-gelled electrodes now. No more messy gels or tapes that refuse to stick. It's like the TENS world got a makeover, and it's looking fabulous!
And if you're feeling fancy, there are digital TENS machines with all sorts of bells and whistles. Automated frequency sweeps? Check. Complex stimulation patterns? You got it. But, and it's a big but, there's not much evidence that these fancy features make TENS more effective. Sometimes, simple is best.
Now, let's talk about impedance.
Remember impedance in physics right? In this case, TENS-wise, impedance is like the roadblock for electrical current flowing through your body. Some tissues are all about easy current flow, like blood, muscle, and nerves. They're the party hosts that let everyone in without a hassle. But then there are tissues like bone and fat that are like the bouncers at the club, making it a bit tougher for the current to pass through.
But here's the kicker, at higher frequencies (we're talking TENS territory), there's another type of resistance called capacitive reactance. It's like a twist in the impedance tale, especially when we're dealing with alternating current. It's like the tissues' way of saying, "I'll let you in, but you've got to dance to my frequency."
Types of TENS
Now, let's get into the nitty-gritty of TENS types. We've got the Conventional TENS (the high-frequency hero), the Acupuncture-like TENS (the low-frequency champ), and the Brief Intense TENS (the heavy-hitting sensation).
Conventional TENS is like the classic, comfortable option. High frequency, low intensity, and right where it hurts. It's like a gentle massage for your nerves.
Acupuncture-like TENS is for those who want to feel the burn (in a good way). Low frequency, high intensity, and it's all about muscle contractions. It's like your nerves hitting the gym and coming out stronger.
And then there's Brief Intense TENS, the no-nonsense approach. High intensity, high frequency, and maximum parathesia (that tingling sensation). It's like your nerves doing a quick, intense dance.
Now, let's talk about where you place those magical TENS electrodes. Unilateral? Bilateral? Uni-polar? Quadripolar? It's like a game of nerve electrode placement chess. Choose your strategy wisely!
Contraindications to using TENS
Now you see, there are some rules in the TENS game. Contraindications, they call them. If you don't understand the physiotherapist's instructions or can't cooperate, TENS might not be your game. And if you've got a pacemaker, TENS could be a no-go. We don't want your pacemaker and TENS having a voltage showdown!
Allergic to electrodes, gel, or tape? Sorry, TENS isn't for you. And don't even think about placing those electrodes over dermatological lesions or around the neck's carotid sinus. It's like sending your nerves on a wild rollercoaster ride.
But here's a word of caution: if you feel any abnormal skin sensations during your TENS session, move those electrodes to a happier spot. We don't want your nerves throwing a tantrum.
Oh, and for our friends with epilepsy, TENS is like a game of chance. It might work wonders, but it could also stir up trouble. Consult your therapist and a medical pro before taking the plunge.
Does TENS actually work?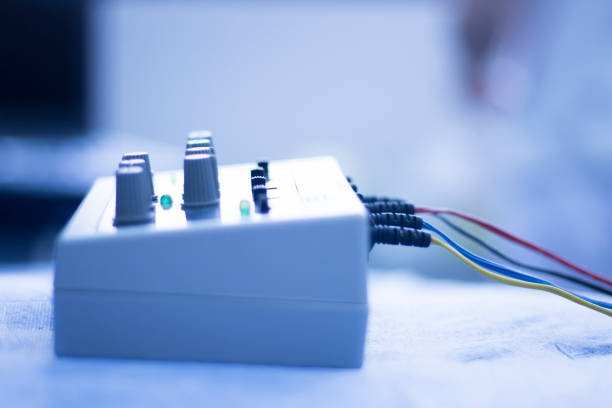 src
Now, let's talk about evidence. Does TENS actually work? Well, for some, it's a superhero in the battle against pain. It's like a trusty sidekick that fights off Primary Dysmenorrhea and post-operative pain. There's even talk that TENS could help folks with fibromyalgia and spinal cord injuries.
But here's the catch: TENS is a bit moody. If you don't use it at the right intensity or overdo it, it might not be as effective. It's like a finicky gadget that works best when treated just right.
---
---
So, there you have it, the electrifying world of TENS therapy. It's like a power surge for your nerves, a dance party for your pain, and a sci-fi adventure all rolled into one. Whether it's your go-to pain relief or an uncharted territory, one thing's for sure – TENS is here to stay, and it's got the voltage to prove it!
Thanks for reading ✋
---
---
References
---
---
---
Credit
---
All Images were gotten from Istock
---
---