Fungi Friday - Lentinus mushrooms and very beautiful white ear mushrooms that grow abundantly on rotten areca palm trees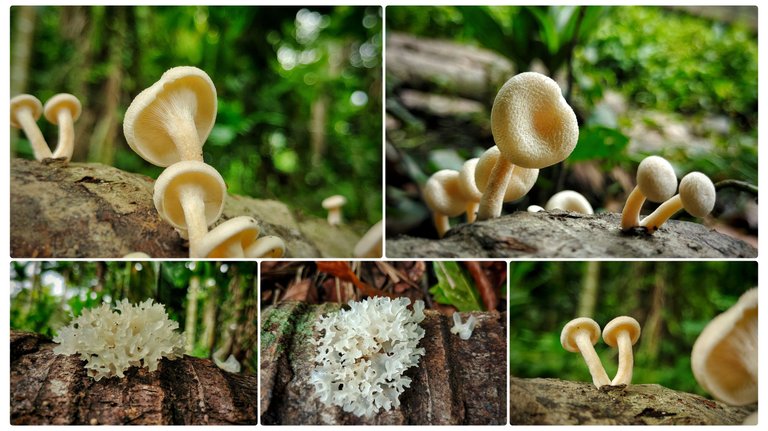 ---
Good evening, how are you everyone, I hope you have a nice day and are doing well this weekend, this Friday I am back preparing some beautiful mushrooms to be displayed in the #FungiFriday Community organized by @ewkaw today.
A few days ago I went back around the areca plantation looking for mushrooms and usually quite a lot of mushrooms grow in the rainy season, and when I got there I immediately explored the areca nut plantation looking for mushrooms and I saw several areca palm trees that had been cut down and there would definitely be some. many species of fungi grow.
And it was not in vain that I circled around some dead areca palm trees because I found two species of mushrooms that were very beautiful and elegant, these two species of mushrooms are known by other names, namely Lentinus mushrooms & Tremella fuciformis mushrooms that grow on these dead areca nut trees.
And on today's occasion I have again captured several portraits of this mushroom species that I discovered a few days ago and I hope you like them and enjoy them.
Lentinus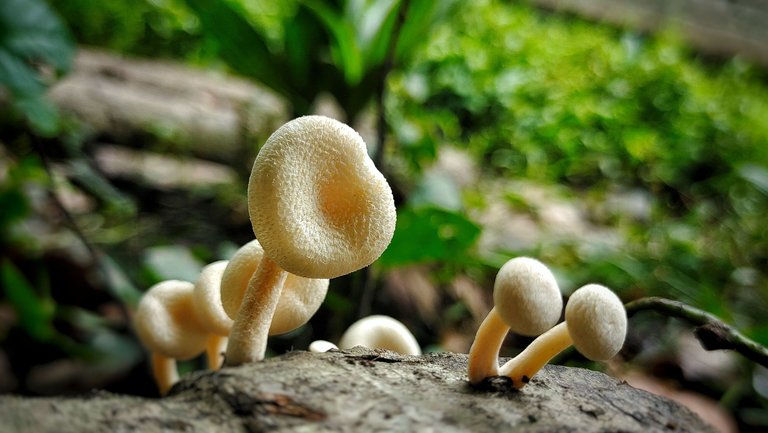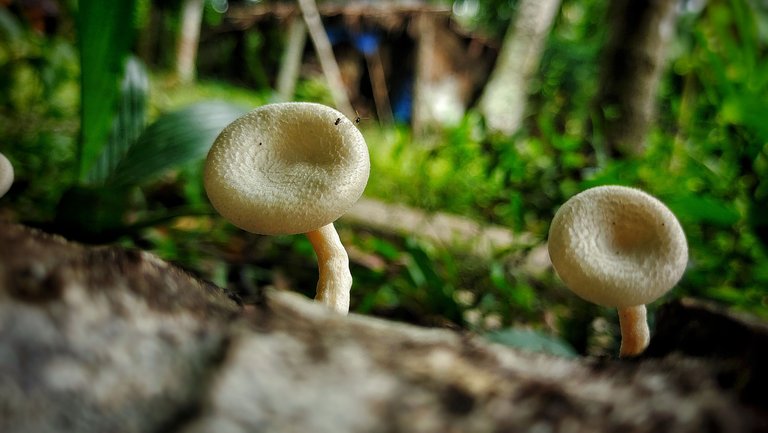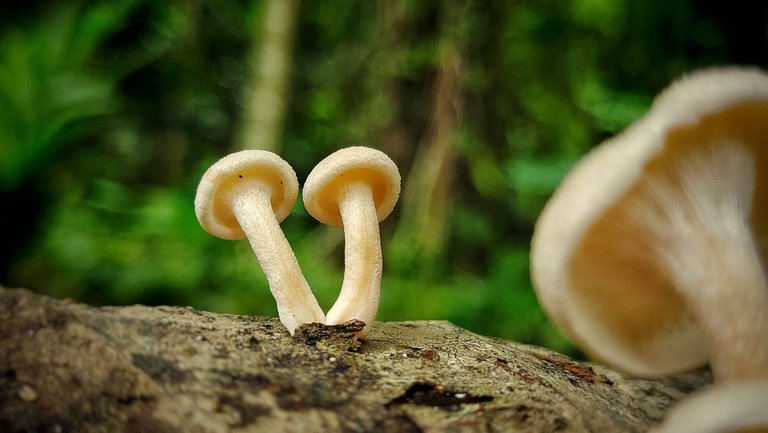 ---
This mushroom has a very beautiful shape with a slightly yellowish white hat, and usually this mushroom grows in the rainy season and people in my area often eat this mushroom as a very delicious vegetable.
Lentinus is a genus of fungi in the family Polyporaceae. The genus is widely distributed, with many species found in subtropical regions.....Wikipedia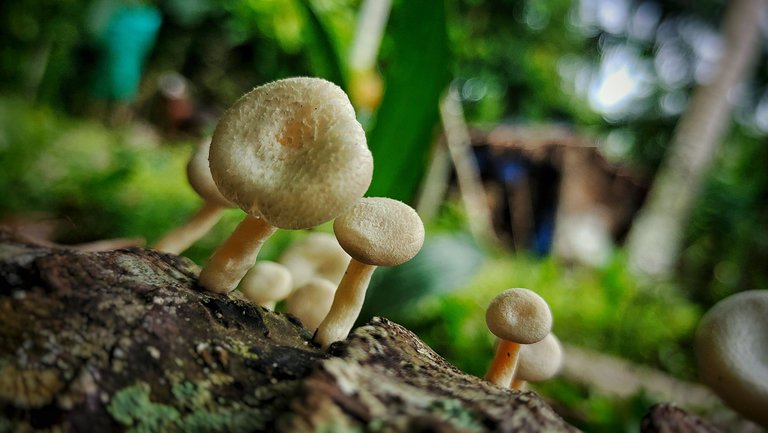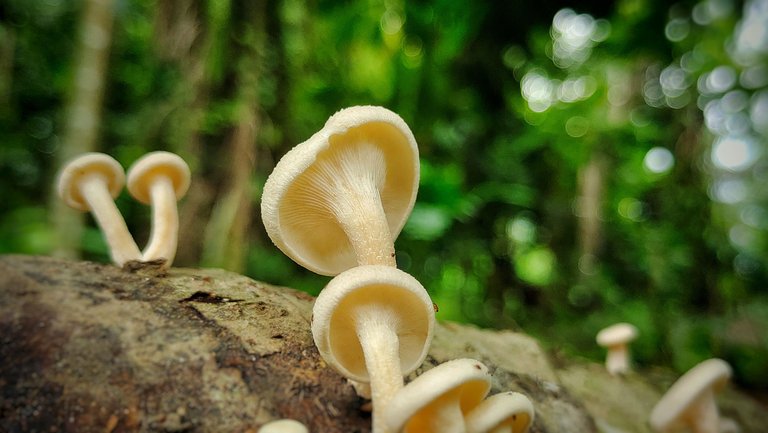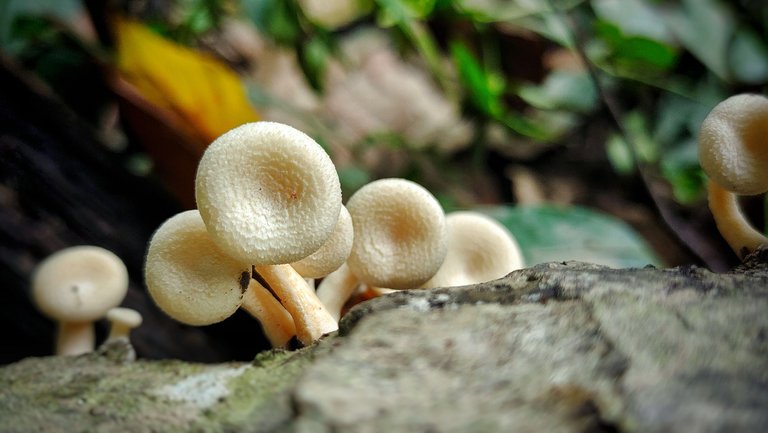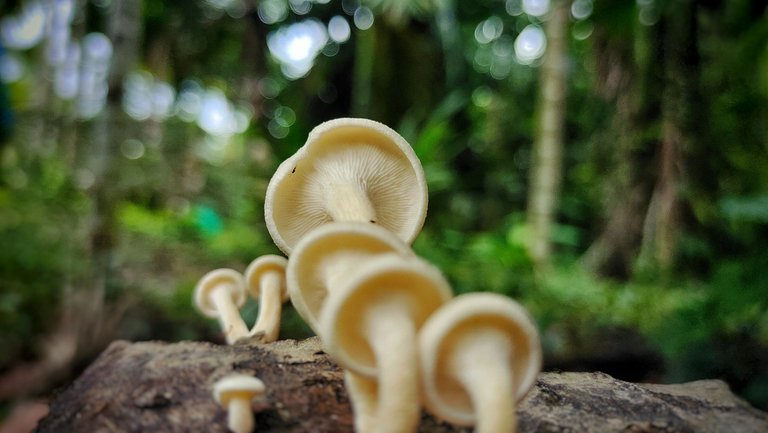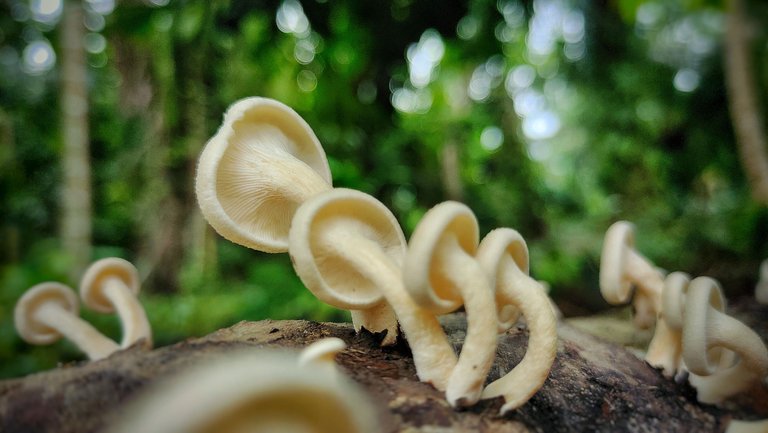 ---
---
And after that I also found the white ear fungus or better known by another name, namely Tremella fuciformis, at that time I also found this fungus growing on a rotten areca palm tree and as usual I immediately took several angles of the picture which looked very beautiful and elegant and hope you like it.
White ear fungus ( Tremella fuciformis ) is a species from the class Heterobasidiomycetes ( jelly fungi ) with fruit bodies shaped like irregular tassels, white and very clear like jelly.....Wikipedia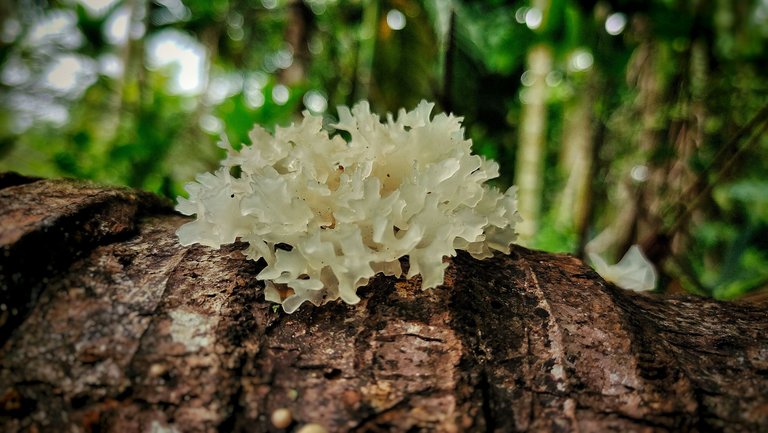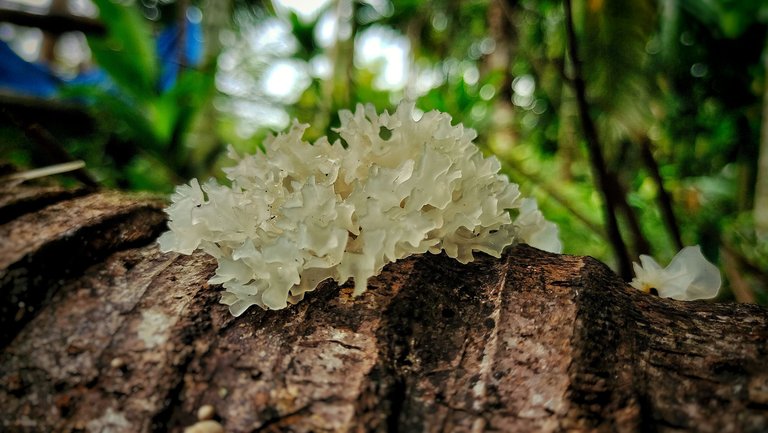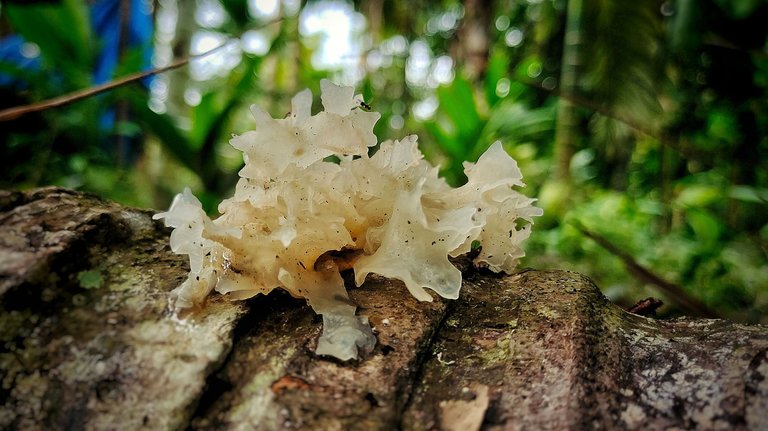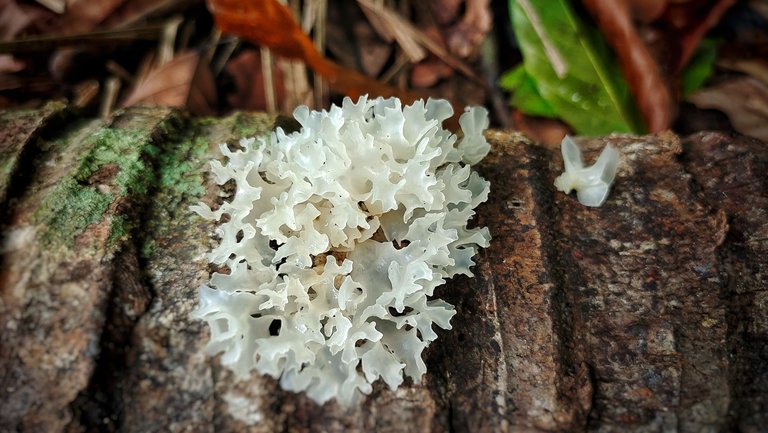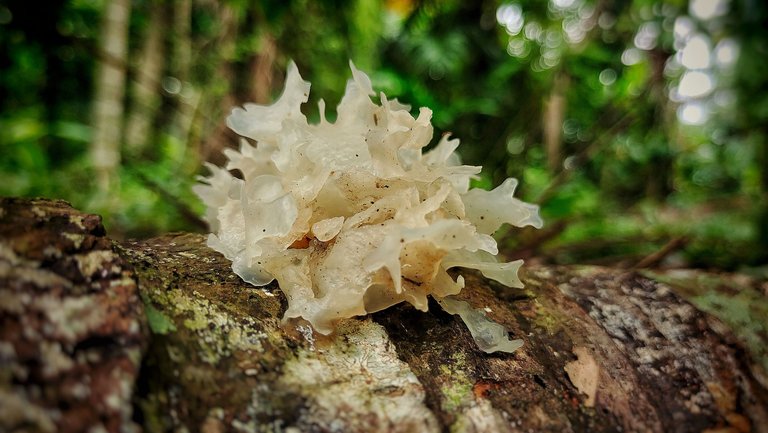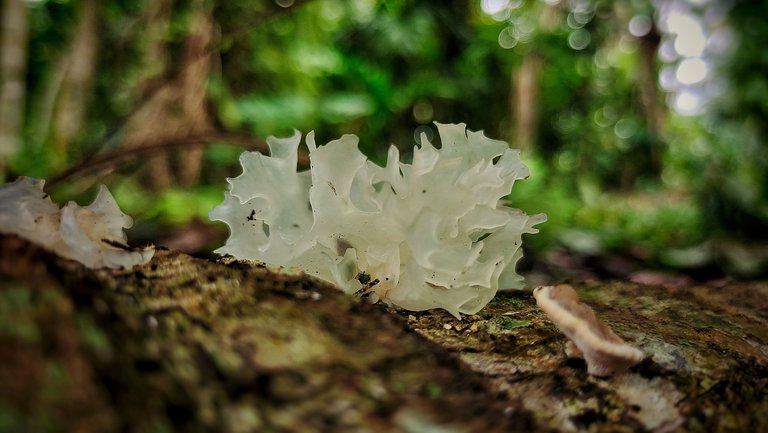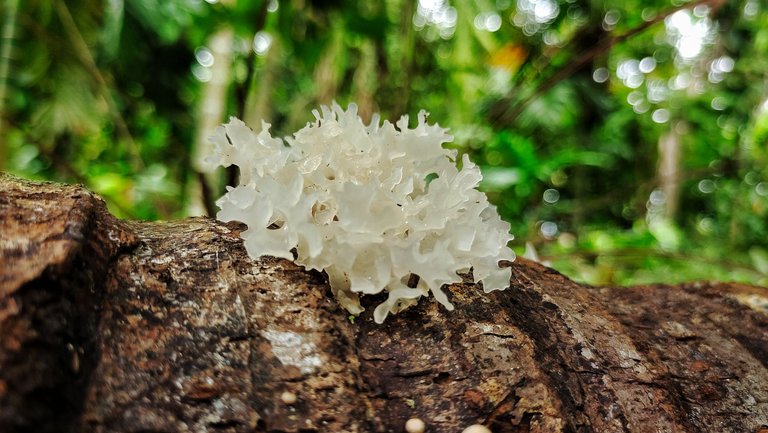 ---
| Camera | Smartphone |
| --- | --- |
| Location | Aceh, Indonesia |
| Category | Mushroom |
| Editing | Snapseed |
| Photographer | @ridor5301 |
---
---