Benefits I Enjoy Being A Student

Welcome To My Blog
Hi friends, happy weekend. It's the last edition of the @hivelearners.
We all went to school at least nursery and high school while some furthered in college. School can be stressful but fun if you pass through school and let school pass through you too. I remembered when I was in highschool, I always complained about school and how I was tired and wanted to get into college. Now that I am in college, the stress has increased and I miss secondary school 😂.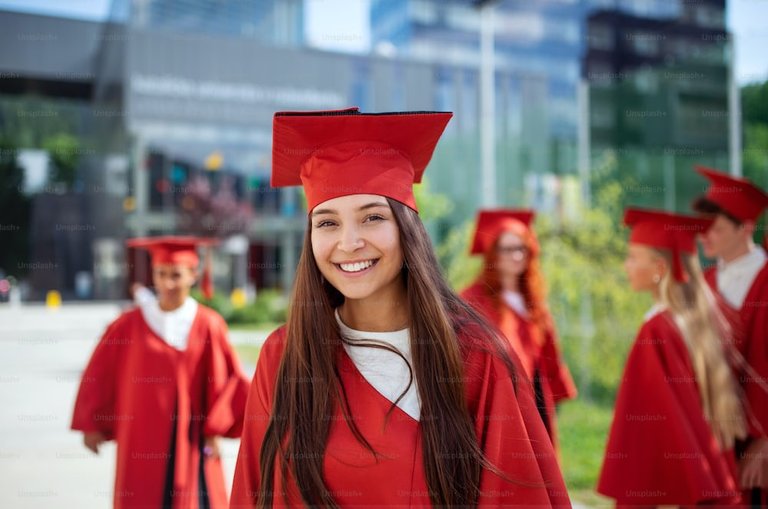 Source
I'm privileged to be a student. At least I have stories, experiences and memories to share with my children. No matter how stressful school can be there are some good benefits I enjoy being a student. Maybe if I am not a student I wouldn't have been able to get it.
One of them is my monthly allowance. People say students are always rich. I can't dispute that fact but sometimes the bills can be too much for us. The only difference is that we aren't working to get paid but being sponsored by our parents or guidance.
I'm from an average home and my parents are really trying to provide me with my needs. No matter how things get they do their best to still provide for me as a student. I know it's their responsibility but there are some parents who are well to do but still don't care about their children.
As a student I enjoy the privilege of receiving that weekly or monthly allowance. I know when I am done with school my parents won't give me that. I have older siblings who are done with school and immediately they sign out. My parents stopped giving them the allowance because they are done with school.
Not only my parents but also my elder siblings assist me with money and foodstuffs when going back to school because I am a student.
Another benefit I enjoy as a student is scholarship and my Busuary. Scholarships are mostly for students either undergraduate or masters. Some states pay Busuary to students from the income of the state to assist them. Mostly the eastern and southern parts of my country have these benefits as they are oil producing states. In church I have also
received prizes like book , pens for being a student.
In school, I have also met great friends in my class. Maybe if I wasn't a student I wouldn't have met them. I have met people who have had a positive impact on me and also learnt how to deal with humans since I meet different people with different characters daily. School makes you a literate not only going to school for knowledge but too build character
Being a student also helps me build connections with senior colleagues or people in my field that are already practicing. I run to them to ask questions anytime I am confused. Those connections and relationships I am making now are what will help me when I am done with school. I have also attended conventions, teaching for free that normally if I weren't a student I wouldn't have attended.
Thank you for reading
---
---