Identity Crisis: Shifting Government Policies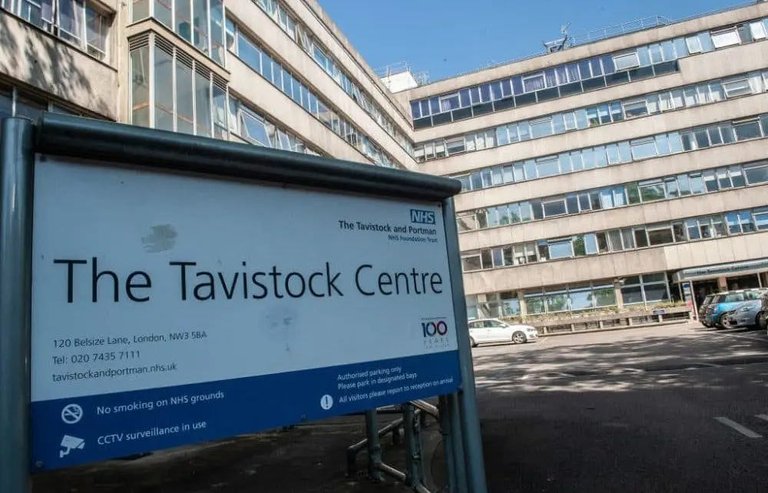 Originally Published on The Last American Vagabond
Part 3: Shifting Government Policies
Identity Crisis continues as we examine the recent shift in medical policies regarding Transgender medical interventions.
Before we look at the various forces behind the promotion of gender ideology, let's take a look at how the conversation appears to be shifting across Europe and the United States.
Michael Biggs is not the only researcher to publish papers discussing the flaws in the Dutch Protocol. In January 2023, researchers published the paper "The Myth of "Reliable Research" in Pediatric Gender Medicine: A critical evaluation of the Dutch Studies—and research that has followed" in the Journal of Sex & Marital Therapy. They conclude:
"The question, "Just because we can, should we?" is not unique to pediatric gender medicine. What makes this arena exceptional is the radical, irreversible nature of "gender-affirming" medical and surgical interventions desired by the exponentially growing numbers of youth in the Western world."
They continue,
"Another unique aspect of the gender medicine field is that a number of clinicians tasked with caring for gender-distressed have taken on the role of political campaigners—and in doing so, have traded wisdom and nuance for blunt activism. Their insistence that today's gender-dysphoric teens are tomorrow's transgender adults, and that their future happiness and mere survival hinges on early access to gender reassignment, is demonstrably false. While still reported as "rare" by the gender medicine establishment, the rate of medical detransition is already 10%-30% just a few years following transition. These numbers are likely to rise in the future as regret historically has taken over a decade to materialize"
It is this questioning of the Dutch Protocol which has led several European nations to reverse their "gender affirming" interventions for youth.
Finland was one of the first countries to adopt the Dutch Protocol. However, In 2020 Finland announced they were diverging from recommendations by the World Professional Association for Transgender Health, and released their own new treatment guidelines advising against the use of puberty blockers and other medical interventions in favor of psychotherapy as the first-line treatment for gender-dysphoric youth. Although Finland did not ban pediatric medical transition, the guidelines urge caution given the unclear nature of the benefits of these interventions. Instead, Finland reserves puberty blocker and cross-sex hormones for minors with early-childhood onset of gender dysphoria and no co-occurring mental health conditions.
Dr. Riittakerttu Kaltiala, Finland's top expert on pediatric gender medicine in Finland and the chief psychiatrist at one of its two government-approved pediatric gender clinics, has also spoken out about the rush to gender interventions.
In Sweden, similar actions have been taken. Remember that the Trans Train documentary series focused on the outcome of Sweden's gender interventions, which have become increasingly common. Due to Sweden's embrace of gender interventions there is much data on the long-term outcomes. For example, a 2011 study — which has been hailed as one of the most thorough follow-up of sex-reassigned people — documented the struggles of Swedish trans individuals decades after surgery. The study concluded that ten to 15 years after surgical reassignment the suicide rate of those who had undergone sex-reassignment surgery rose to 20 times that of comparable peers.
In May 2021, the Karolinska Hospital in Sweden issued a policy statement regarding treatment of gender-dysphoric minors. The hospital said they would be ending the practice of prescribing puberty blockers and cross-sex hormones to patients under the age of 18 at their Astrid Lindgren Children's Hospital (ALB). Such treatments would be given only under exceptional circumstances or in a research context. By February 2022, Sweden's National Board of Health and Welfare announced they would follow the Karolinska's lead and issued a national policy update closely mirroring the policy adopted by the hospital.
We have also seen changes in recommendations in France, where the National Academy of Medicine recommended "the greatest reserve" in the use of puberty blockers. In Norway a national investigatory board expressed concerns about the treatment.
The UK has also been seeing a shift away from approving of gender interventions for minors. In October 2022, England's National Health Service announced a move away from the "gender affirmative care model" towads a more holistic care approach. In June 2023, England's National Health Service announced new limits on the use of puberty blockers for minors except "as part of clinical research". This interim policy states that "puberty-suppressing hormones (GnRH analogues) are 'not routinely commissioned' as there is not enough evidence to support their safety or clinical effectiveness as a routinely available treatment and that they should only be accessed as part of research." The review said that many children referred to the U.K.'s Gender Identity Development Service (GIDS) health clinic have complex needs that may be overlooked. It noted that about 1 in 3 referred children have neurodiverse mentalities.
This announcement comes after years of scandals involving the GIDS clinic, which is run by the Tavistock and Portman NHS Foundation Trust, or simply Tavistock. In early 2019, Marcus Evans, one of the governors of Tavistock resigned after accusing management of having an "overvalued belief in" the GIDS clinic "which is used to dismiss challenge and examination". In 2020, Sue Evans, also of Tavistock, crowdfunded to get a judicial review of the Tavistock's practices. Sue had been attempting to raise alarm bells in Tavistock since the early 2000s.
Both Susan and Marcus Evans have since become whistleblowers discussing what they witnessed while working for Tavistock. Susan was also involved in a groundbreaking 2019 lawsuit with Tavistock. She sued the trust along with Keira Bell, who began transitioning to male before later detransitioning. The suit alleged that Tavistock provided "potentially misleading" information about hormones and that proper consent was not given. The Guardian also previously reported that "some parents" have accused the service of "fast-tracking" young people into changing gender, a charge strongly rejected by the service.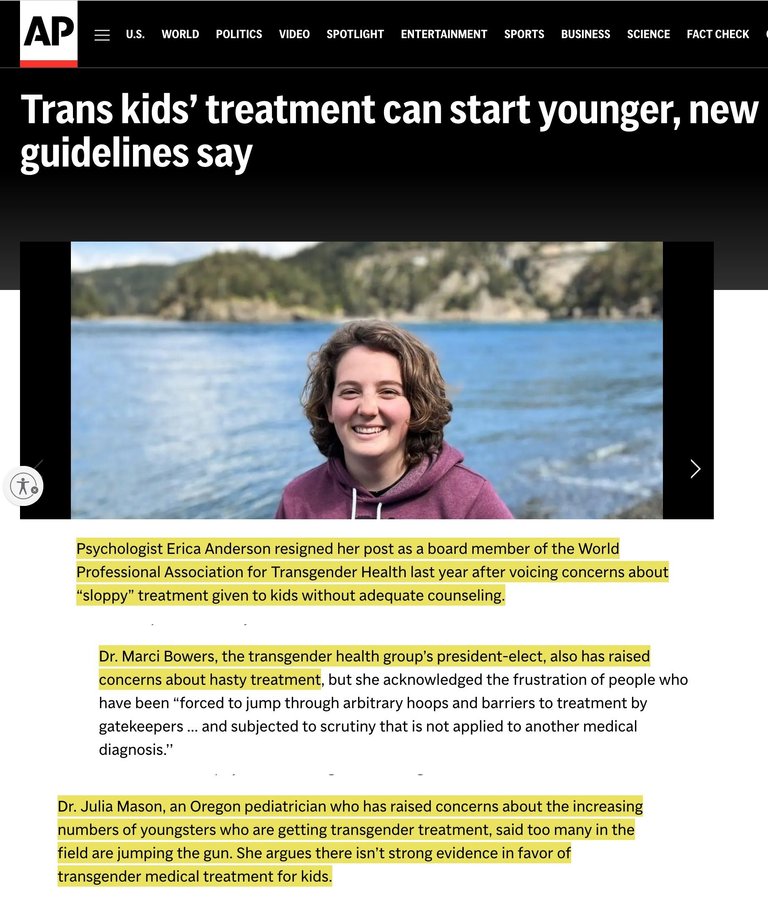 By September 2020 an independent review, led by Dr Hilary Cass, also called for a "fundamentally different" model of care for children with gender dysphoria. Cass is a pediatrician and former president of the Royal College of Paediatrics and Child Health. The interim report of the Cass Review was published in March 2022. It said that the rise in referrals had led to the staff being overwhelmed, and recommended the creation of a network of regional hubs to provide care and support to young people. The report noted that the clinical approach used by GIDS "has not been subjected to some of the usual control measures" typically applied with new treatments, and raised concerns about the lack of data collection by GIDS.
The Tavistock Clinic is now slated to close in March 2024.
In the United States the political climate surrounding gender identity issues and trans individuals has become increasingly hostile and divided. Several states have passed or attempted to pass bills which would limit access to gender transition surgeries, puberty blockers, and/or hormones.
When it comes to gender surgeries and hormones, the U.S. government has made a couple statements regarding safety. In July 2022, a warning was added to puberty blockers after identifying a serious potential side effect for some that may cause a dangerous surge of spinal fluid pressure in the brain, that can cause headaches, nausea, double vision, and even permanent vision loss.
In 2016, during the Obama Administration, the Centers for Medicare and Medicaid Services considered whether sex reassignment surgery would have to be covered by Medicare plans. Despite receiving a request that its coverage be mandated, it refused to do so, citing a lack of evidence it would benefit patients.
A June 2016 "Proposed Decision Memo for Gender Dysphoria and Gender Reassignment Surgery" states:
Based on a thorough review of the clinical evidence available at this time, there is not enough evidence to determine whether gender reassignment surgery improves health outcomes for Medicare beneficiaries with gender dysphoria. There were conflicting (inconsistent) study results—of the best designed studies, some reported benefits while others reported harms. The quality and strength of evidence were low due to the mostly observational study designs with no comparison groups, potential confounding, and small sample sizes. Many studies that reported positive outcomes were exploratory type studies (case-series and case-control) with no confirmatory follow-up.
The final August 2016 memo is even more strongly worded:
Overall, the quality and strength of evidence were low due to mostly observational study designs with no comparison groups, subjective endpoints, potential confounding (a situation where the association between the intervention and outcome is influenced by another factor such as a co-intervention), small sample sizes, lack of validated assessment tools, and considerable lost to follow-up.
Stay tuned for Part 4: The Promoters of Transgender Ideology
---
---