Digital Archaeology: Gateway GT5464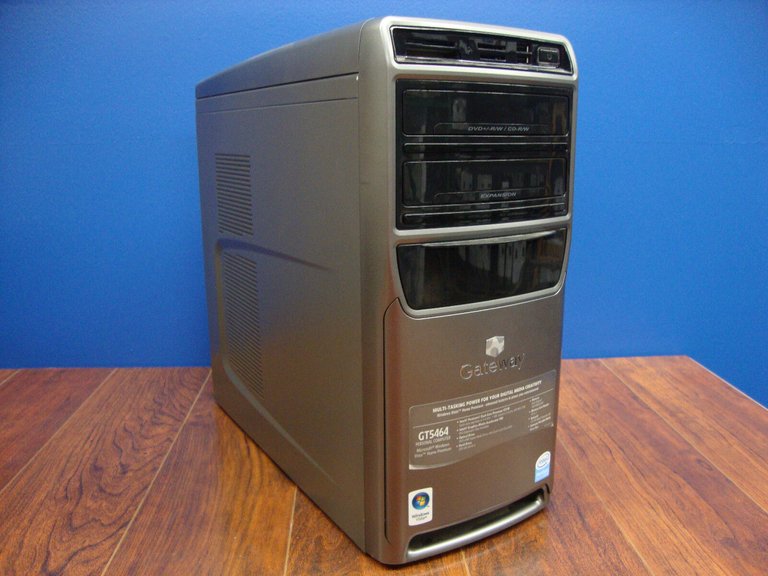 I'm not sure when Gateway went from producing among the best pre-built PCs you could get to cheap crap but this machine fits more into the latter category than the former. My first PC was a 486 DX2-66 from Gateway 2000. It was an awesome machine for its time. About four years later, my next PC also game from Gateway, a Pentium II-300. It was also a very solid machine for its time. Sadly, I no longer have either of those but I've much more recently acquired an Athlon 700 based Gateway and it also seems to be a quality machine. In contrast to those machines, the GT5464 seems to have been made with the cheapest, lowest end components available. Gateway bought eMachines in 2004 and I think that is probably roughly the time period in which quality went downhill as well. Instead of building relatively high end machines with quality name-brand components, they started producing primarily low-end machines with the lowest end name brand or generic components.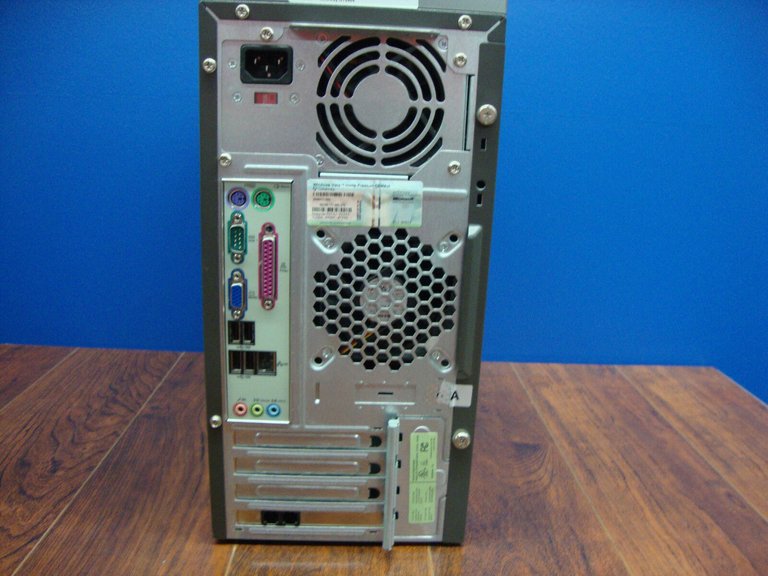 The motherboard is the Intel D945GCCRG1 which features the 945GC Express chipset with Graphics Intel Media Accelerator 950. Name brand, sure, but probably the lowest end produced by Intel at the time. No doubt Intel and Gateway consider that on-board "Media Accelerator" a feature but it was pretty much the lowest end graphics option at the time. Other highlights include support for two 400MHz or 533MHz DDR2 DIMMs, 6-channel (5.1) onboard audio featuring the RealTek ALC883 audio codec, 1 PCI Express x1 slot, 1 PCI Express x16 slot and two PCI slots, up to 8 USB 2.0 ports, 4 3.0 GB/s SATA ports, 1 IDE ATA-66/100 connector, one disk drive interface, a VGA port for the media accelerator output, 1 parallel port, 1 serial port, a 10/100 Mb/s ethernet port and PS/2 mouse and keyboard ports.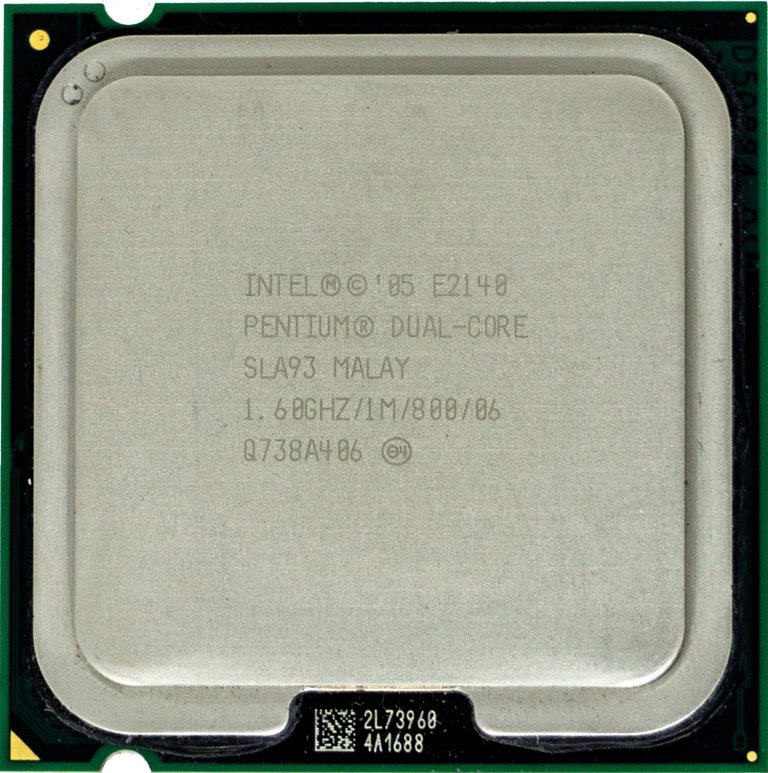 This motherboard supports LGA775 processors with a 533 or 800 MHz bus. This machine came with one of those processors that must have failed testing so they disabled components and downclocked it until it worked. That processor being a Pentium E2140. This is a Core 2 Duo based CPU with half the cache and clocked at only 1.6 GHz. I'm pretty sure this was literally the lowest end consumer desktop CPU produced at the time. It was slower than many of the Pentium D models and even slower than some of the older Pentium 4s in some tasks.
For complete specs of this particular machine (before upgrades), check out the report from HardInfo.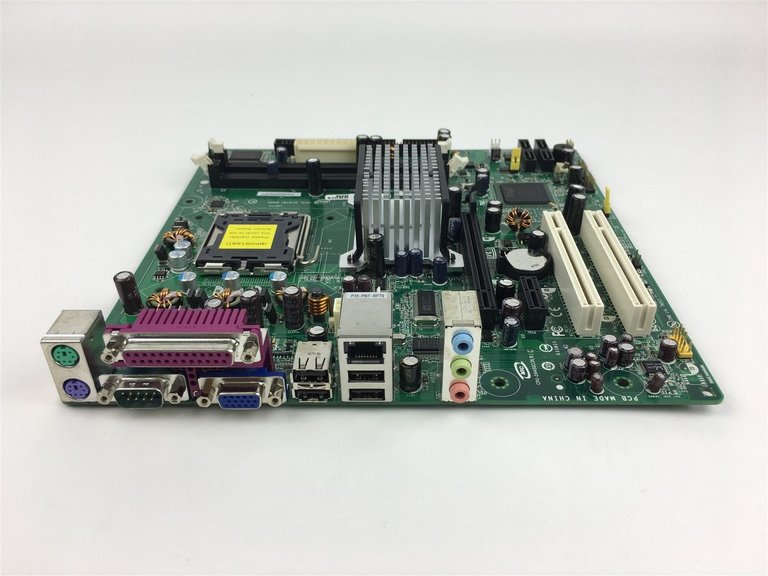 The Gateway GT5464 does have a couple of nice touches. Just above the optical drive there is a card reader that features slots for compact flash, SD cards and other types of flash memory as well as two USB ports. Below the optical drive there is an empty slot for expansion and below that there is a "portable media drive bay". Apparently, this was Gateway's implementation of a hot swappable external hard drive. You could purchase a drive to plug in here but only from Gateway as the caddy it was in was proprietary as far as I can tell. A neat idea but not really executed in the best way. As far as the case goes, I like the dark gray and black color scheme but ultimately it looks and feels much cheaper than Gateway's earlier off-white cases.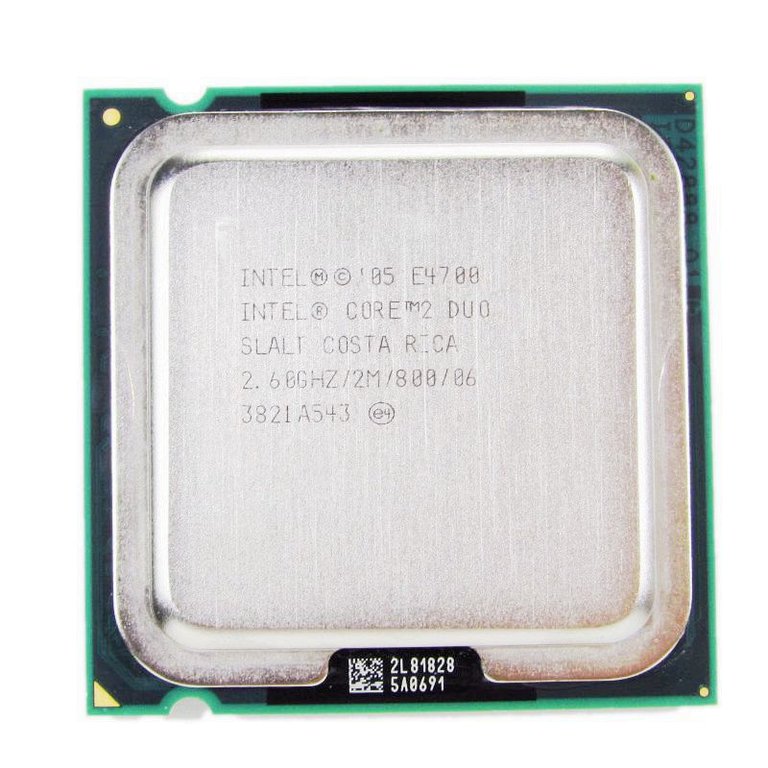 I installed Xubuntu 20.04 as the OS. Then, while expecting no miracles, I decided to see how this could be upgraded. I ended up grabbing a Core 2 Duo E4700 which I believe is the best processor this motherboard will support. It clocks in at 2.6 GHz and features 2 MB of cache. I also replaced the stock 1 GB of RAM with 4 GB. While still no speed demon by modern standards, these simple upgrades go a long way towards making this machine usable. One further upgrade I would like to do is to add a discrete video card. There is 1 PCI Express x16 slot so it should be simple to do. The only drawback is that the power supply is only 300 watts so choices will be limited.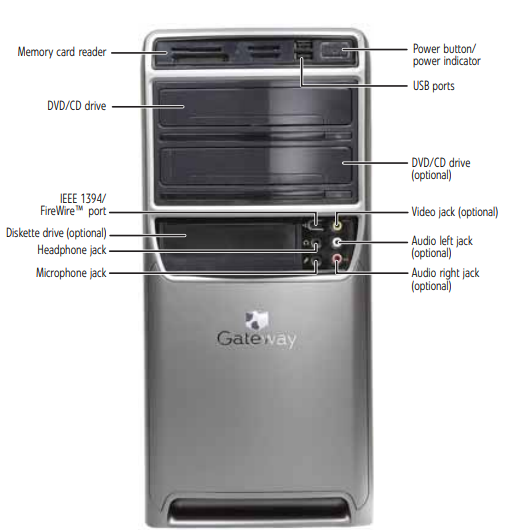 I haven't looked to closely but but the motherboard model indicates this is a standard Micro ATX motherboard which presumably means that the power supply and front panel connectors are standard as well. I don't really want to spend a fortune updating this thing so a reasonable video card that doesn't stress the 300 watt power supply is probably the only further upgrade I MIGHT do. It seems an Nvidia GT 1030 might be the best choice as it only uses about 30 watts. But even that is still more than I want to spend on this machine. I could drop down to a GT 730 for around $50 or so but the performance difference is astronomical. There aren't a great deal of choices when it comes to low power video cards that would provide a meaningful upgrade. I ended up putting a Quadro K600 in it because I happened to have one lying around.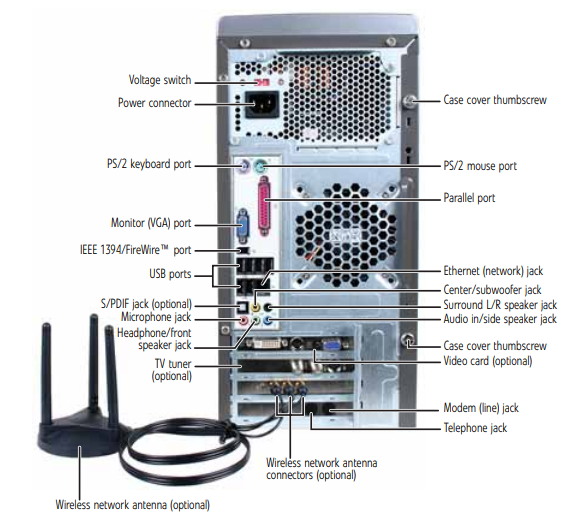 One of the things I do with all PCs I play around with, old or new, is to install BOINC so that it can at least do something useful. To see how this particular machine is doing, you can check out https://stats.free-dc.org/stats.php?page=hostbycpid&cpid=15390392fb0a7a843e27e761b70bf8c8
Read more: https://www.megalextoria.com/wordpress/index.php/2023/09/19/digital-archaeology-gateway-gt5464/
---

Check out my other Social Media haunts (though most content is links to stuff I posted on Hive or reposts of stuff originally posted on Hive):

Wordpress: https://www.megalextoria.com/wordpress
Tumblr: https://www.tumblr.com/blog/darth-azrael
Twitter: https://twitter.com/Darth_Azrael
Blogger: https://megalextoria.blogspot.com/
Odyssee: https://odysee.com/@Megalextoria:b
Rumble: https://rumble.com/c/c-2385054
Daily Motion: https://www.dailymotion.com/Megalextoria
---
Books I am reading or have recently read:
The Lies of Locke Lamora by Scott Lynch
The Kingdom of Bones by James Rollins
Republic of Thieves by Scott Lynch
---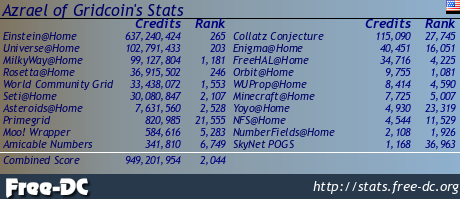 ---
---