Byte (March 1979)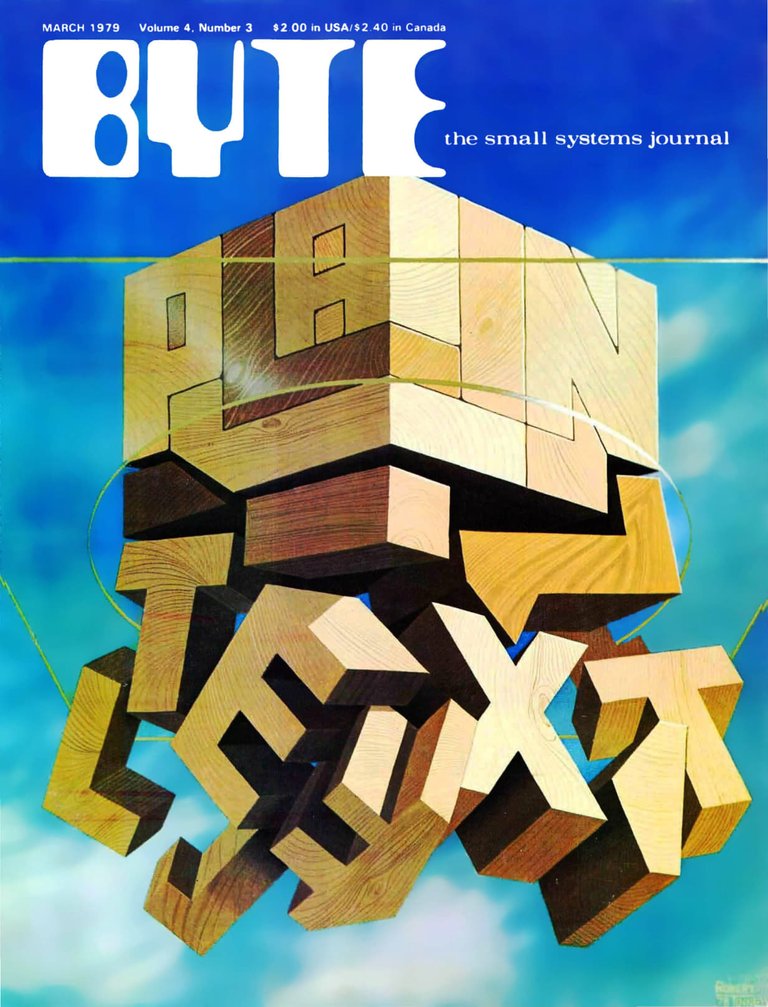 Cover of the March 1979 issue of Byte
Byte was one of the earliest computer magazines and longest running. Publication began in the 1970s and continued through the early 1990s. The content tended to be technical, especially in the older issues. The March 1979 issue includes:
Foreground
The Standard Data Encryption Algorithm, Part 1 - An introduction to the Standard Data Encryption Algorithm and an implementation for the KIM which uses a 6502 processor


Designing with Double Sided Printed Circuit Boards - A tutorial for designing your own circuit boards.


Designing a Robot From Nature, Part 2 - Part 2 concentrates on the design of the eye of the robot. Really it's a contrast detector. The robot consists of a manipulator arm, an 8008 computer, and sustained contrast detector.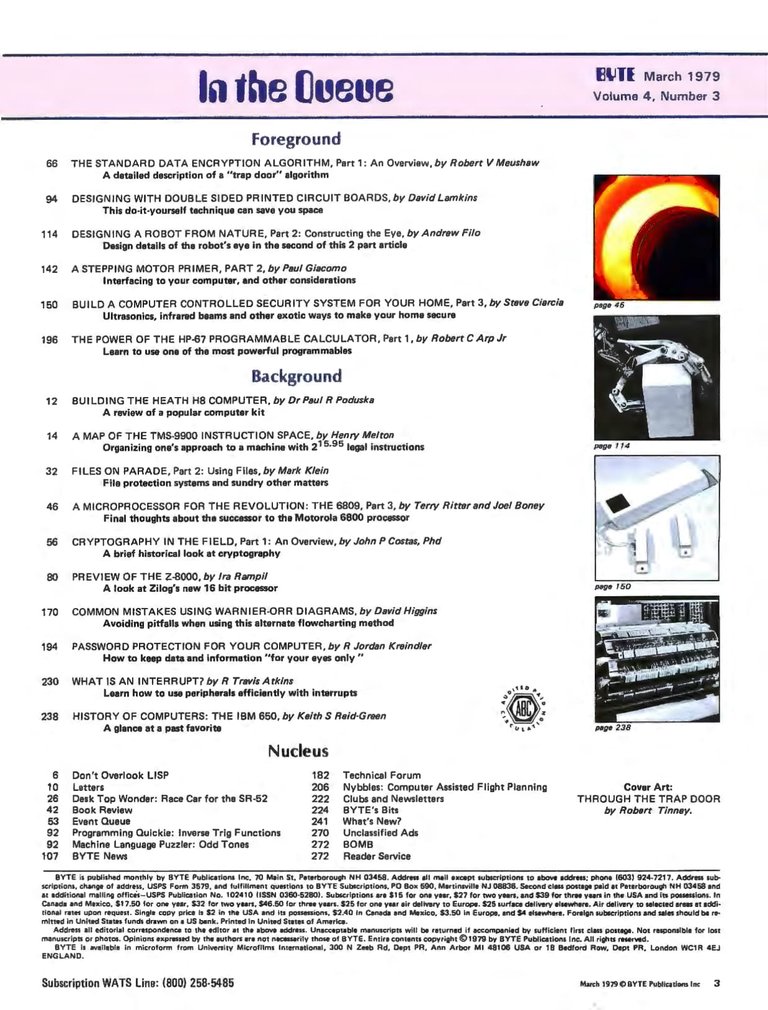 Table of Contents from the March 1979 issue of Byte
Background
Building the Heath H8 Computer - The Heath H8 was a computer that came in kit form. It was based on the 8080A CPU. This is a guide to putting it together.


A Map of the TMS-9000 - A look at machine language on this 16-bit processor.


Files on Parade, Part 2 - The second and final part in a series on using files.


A Microprocessor for the Revolution: The 6809, Part 3 - The concluding part of a series on the 6809 processor. This art discusses clock speed, timing signals, condition codes, and software design philosophy. This processor would be used in the TRS-80 Color Computer.


Cryptography in the Field, Part 1 - Part one of a series on the practical use of cryptography.


Preview of the Z-8000 - A technical look of this new 16-bit processor from Zilog.


Nucleaus
Don't Overlook Lisp - An editorial on the benefits of the LISP programming language.


Letters - Letters from readers about computers in the kitchen, computer humor, chess and Pascal, and more.


Desk Top Wonder: Race Car for the SR-52 - A racing game for the SR-52 programmable calculator.


Book Review - Review of "Your Own Computer" by Mitchell Waite and Michael Pardee.


BYTE News - More companies supporting Pascal on their machines; Intel, Texas Instruments and IBM release new memory chips; bubble memory increasing in availability; 5-inch floppy disks to increase in capacity to 1 to 2 MB; flat screen displays being developed; APL microcomputer coming soon; and more.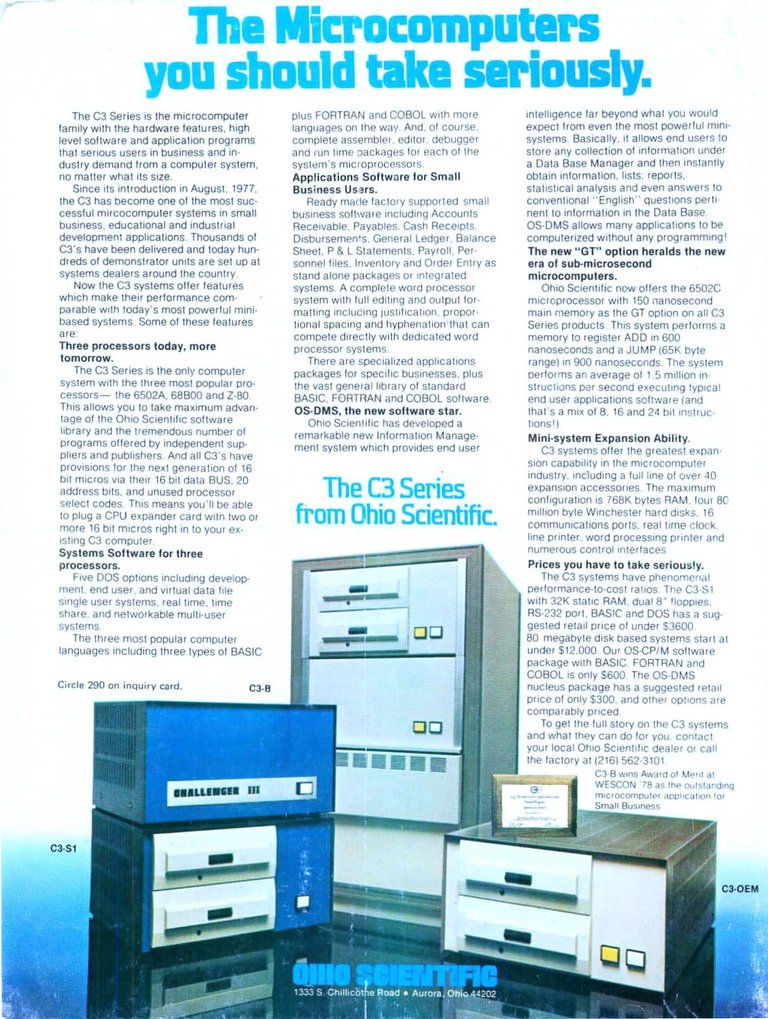 Back cover of the March 1979 issue of Byte
Read more: https://www.megalextoria.com/wordpress/index.php/2023/09/10/computer-video-game-magazines-byte-march-1979-cover/
---

Check out my other Social Media haunts (though most content is links to stuff I posted on Hive or reposts of stuff originally posted on Hive):

Wordpress: https://www.megalextoria.com/wordpress
Tumblr: https://www.tumblr.com/blog/darth-azrael
Twitter: https://twitter.com/Darth_Azrael
Blogger: https://megalextoria.blogspot.com/
Odyssee: https://odysee.com/@Megalextoria:b
Rumble: https://rumble.com/c/c-2385054
Daily Motion: https://www.dailymotion.com/Megalextoria
---
Books I am reading or have recently read:
The Lies of Locke Lamora by Scott Lynch
The Kingdom of Bones by James Rollins
Republic of Thieves by Scott Lynch
---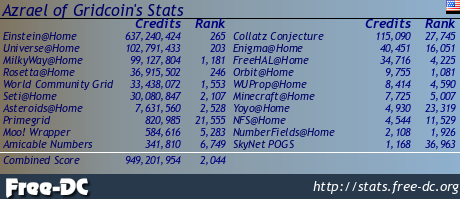 ---
---