CACYREUS MARSHALLI

You'll see only one butterfly in this post. I photographed it a few hours ago in my garden.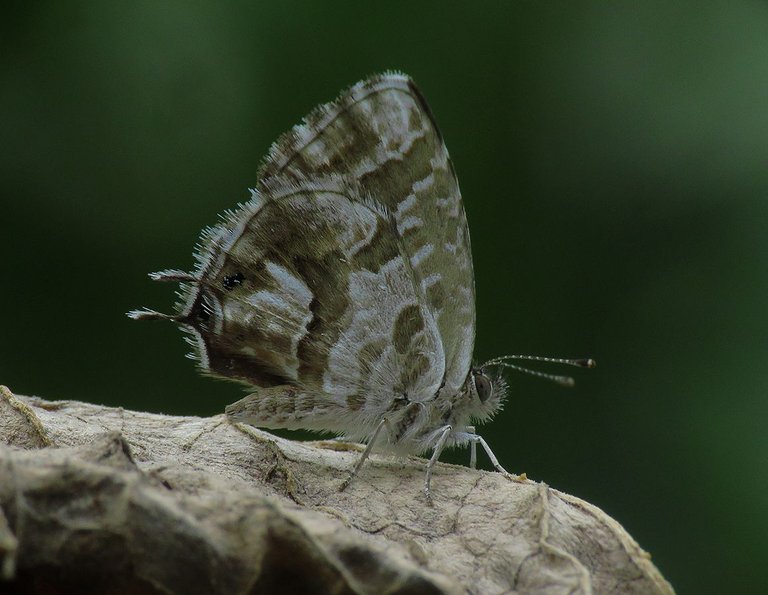 The name of the species is Cacyreus marshalli, the family is Lycaenidae, and there is something very peculiar about this small, relatively inconspicuous butterfly. It's native to South Africa ... but my garden is very far from there. This species was accidentally brought to Europe in 1978. In southern Europe, specifically the coastal areas along the Adriatic and Tyrrhenian seas, it started being recorded in the late 90s.
I remember seeing it for the first time a decade or so ago, always in my garden. I didn't know anything about this species back then, but I was sure that I hadn't seen a butterfly like that before. This summer I keep seeing a nice little group of four to six Cacyreus marshalli butterflies around the tomato plants in my garden. The dry leaf on which the butterfly is posing in this and all the other shots in today's post belongs to one of my tomato plants that is getting closer each day to the end of its life cycle. In the following photograph ...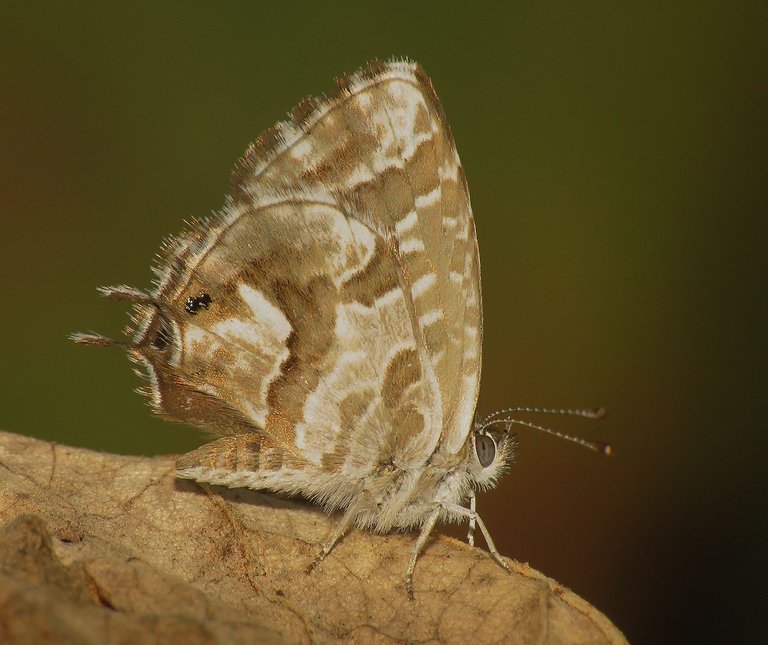 (Enlargeable)
... I used the flash to get a shot that lacks the atmosphere which only the ambient light can provide but it shows better the scales on the wings and other minuscule details. You can enlarge the picture by clicking on it.
Since mid-August, I've been visiting my garden regularly with the macro lens always at hand, in search of insects and details for a series of posts titled "Summer In My Garden." I prepared plenty of material already and I'll start publishing that project in a week or two from now. That means that Cacyreus marshalli butterflies will reappear here on Hive as part of much longer, more elaborate posts. Today I had plenty of stuff to do, besides photographing, so I wasn't able to create something better than what you can see and read here. You can consider this as some kind of teaser for the "Summer In My Garden" series. Maybe It makes more sense that way.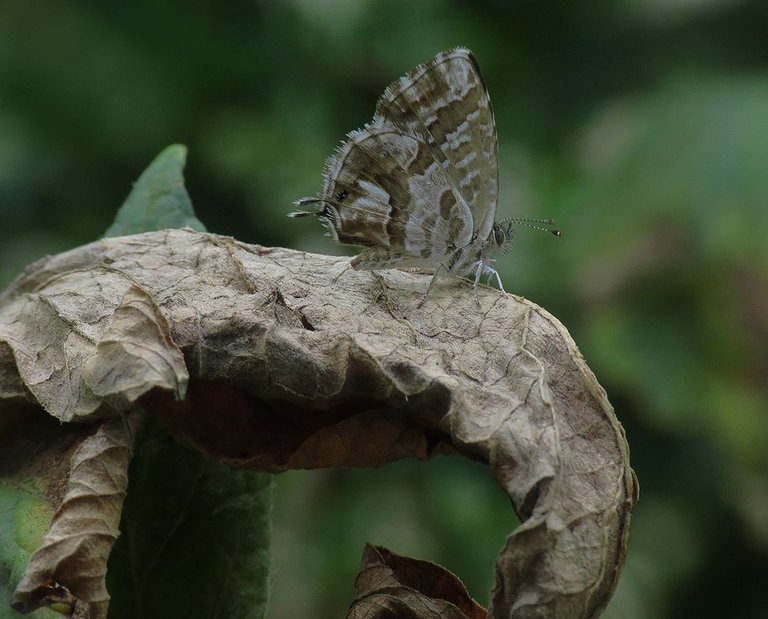 While I was photographing the butterfly and some other stuff in the garden ...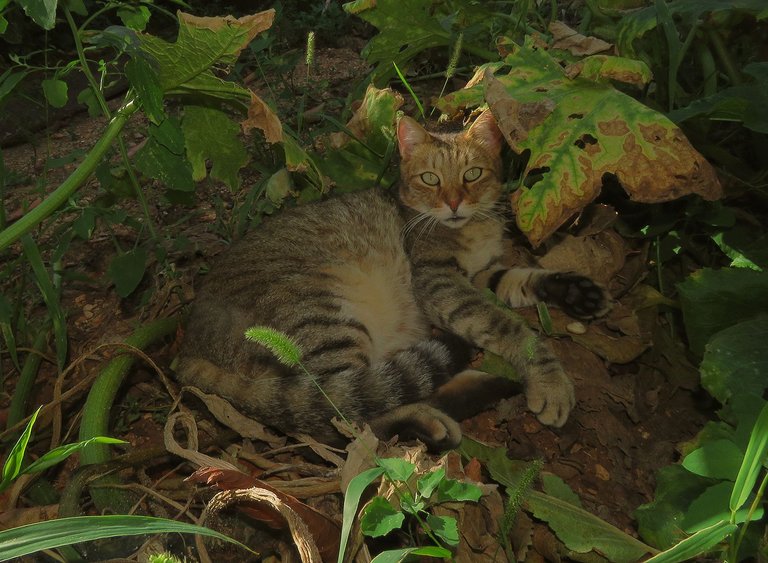 (Enlargeable)
... the cat called Palchich was resting in the shade provided by the cherry tree. The large leaves all around the cat belong to the zucchini plants.
The following link will take you to the site with more information about the protagonist of this post. I found some stuff about it there.
https://en.wikipedia.org/wiki/Geranium_bronze
AND THAT'S IT. AS ALWAYS HERE ON HIVE, THE PHOTOGRAPHS ARE MY WORK
---
---