Monomad: She's Still Beautiful
A butterfly was seen alone in the bushes. It turned out she was shy or maybe lacked confidence, so she only peeked at me from behind a leaf.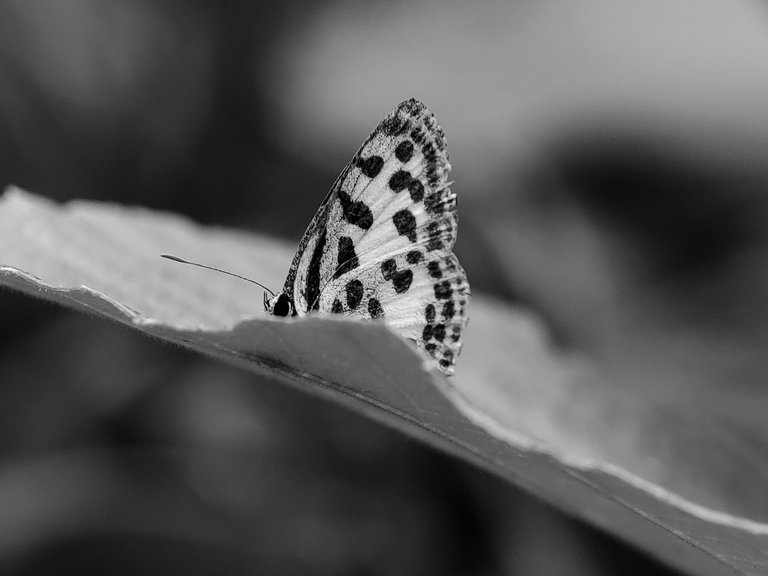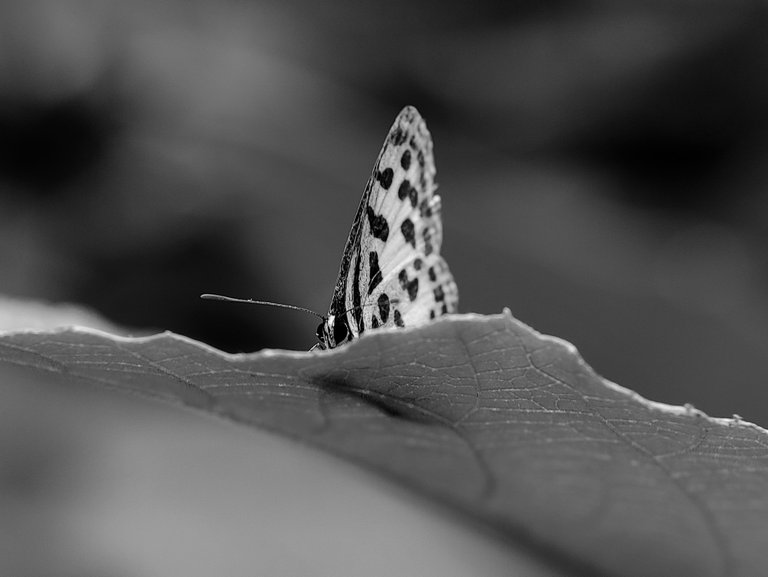 What makes her like that? Maybe it was because her wings had faded pale; I can only guess that's the cause.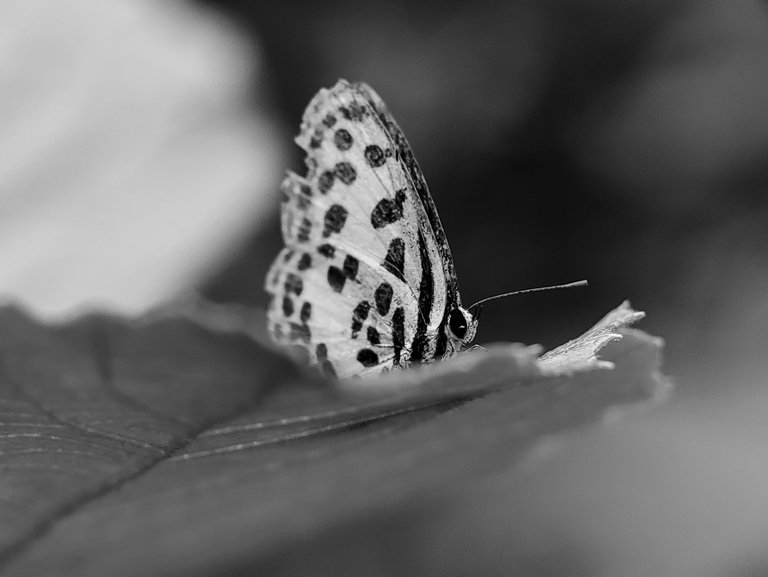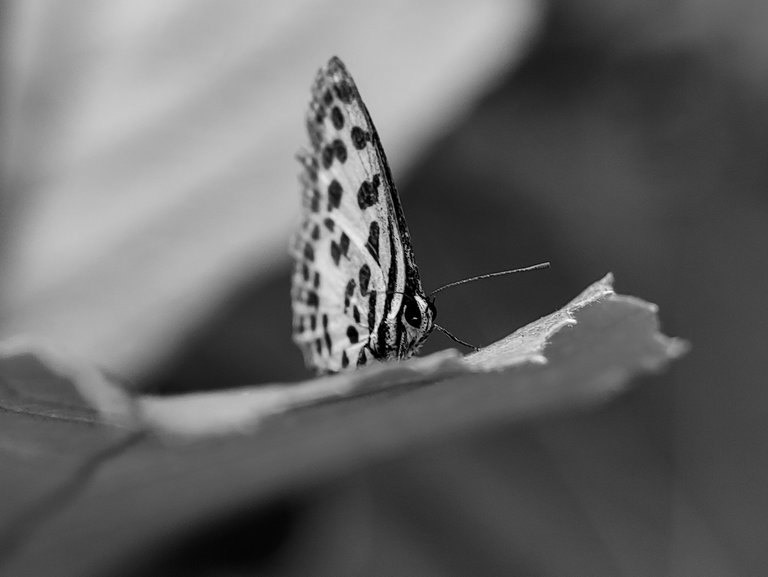 I'm getting closer; she didn't go. I whispered encouragingly, why should she lack confidence? The color may fade, but she is still beautiful in my eyes.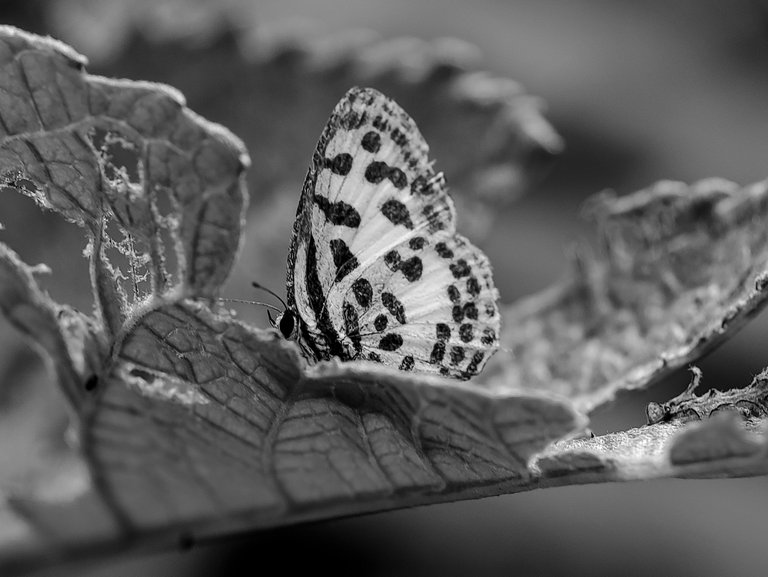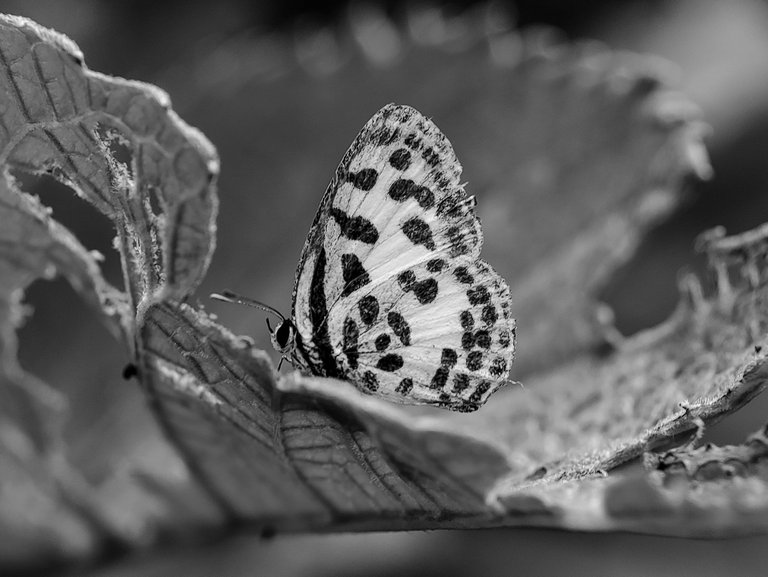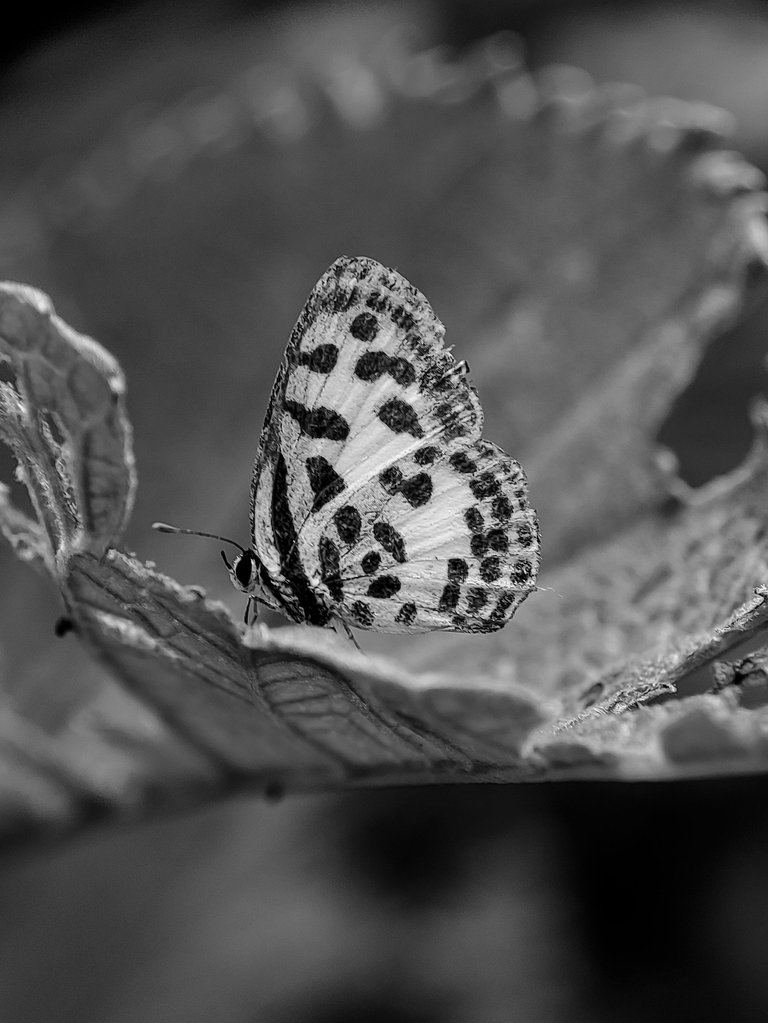 It seemed like she felt more confident after hearing my praise. She began to fully reveal herself.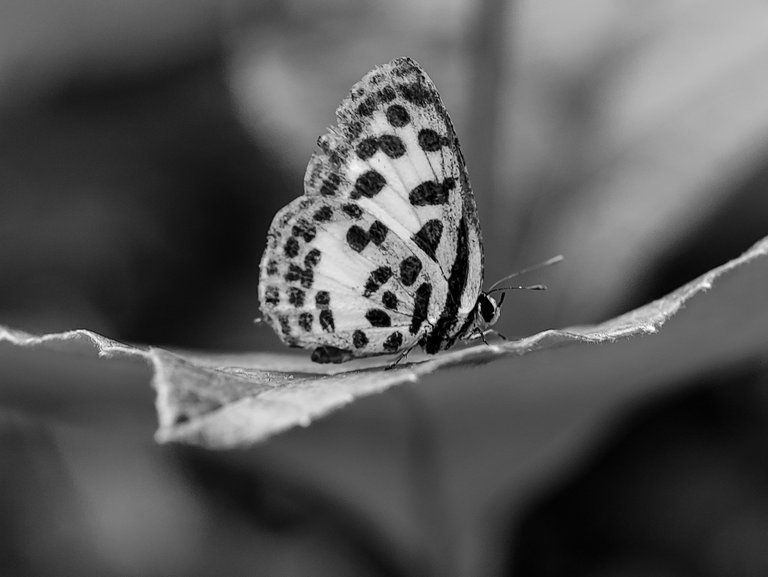 Isn't she a beautiful dark pierrot?
---
This is another entry I submitted for the daily #monomad challenge.
All of the images here are my own work, taken with a Xiaomi POCO NFC smartphone and an assembled external macro lens.
---
---