Monomad: Hoverfly Waiting for the Sunset
This is a beautiful scene I captured before sunset. It was so beautiful that I didn't even blink. A hoverfly perched on a split flower petal. She stood still with a solemn gaze straight to the west. She's not buzzing like usual. It seemed like she was also waiting for the sunset. I shot her very carefully, holding my breath as best I could. Yes, I don't want my movements to ruin her mood. Because no matter what, she also has the right to enjoy the beauty of the sunset.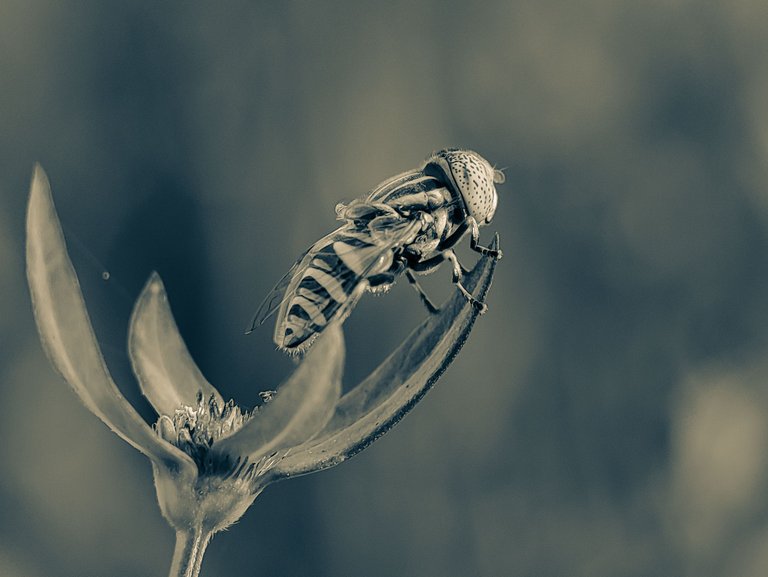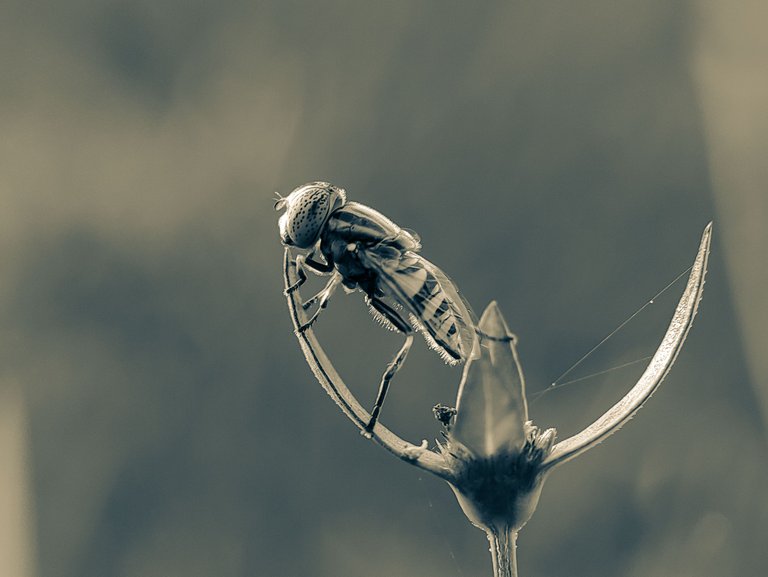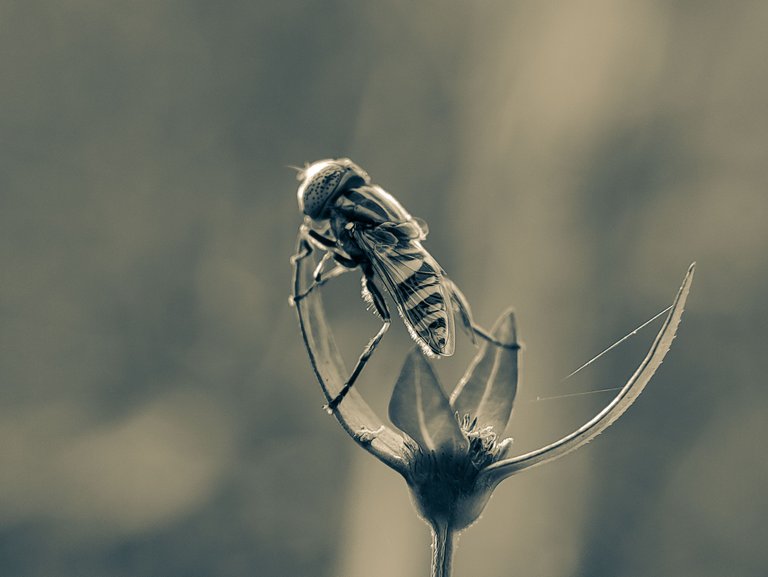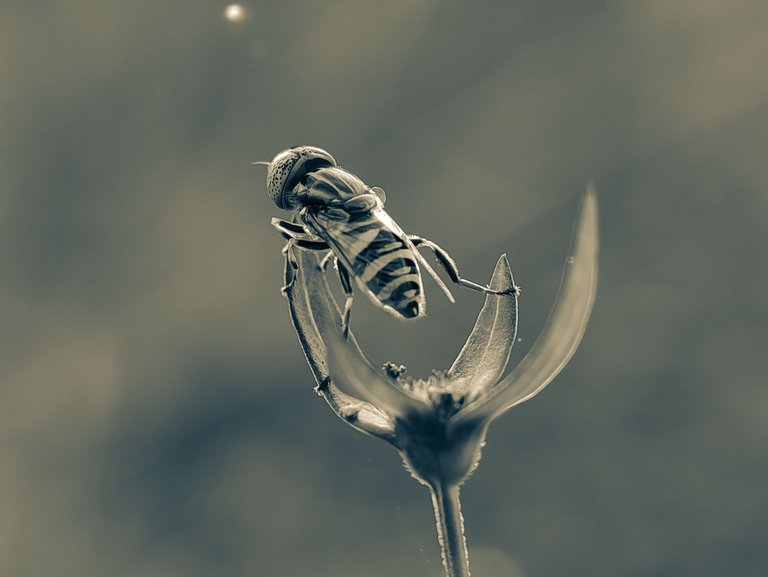 ---
This is another entry I submitted for the daily #monomad challenge.
All of the images here are my own work, taken with a Xiaomi POCO NFC smartphone and an assembled external macro lens.
---
---