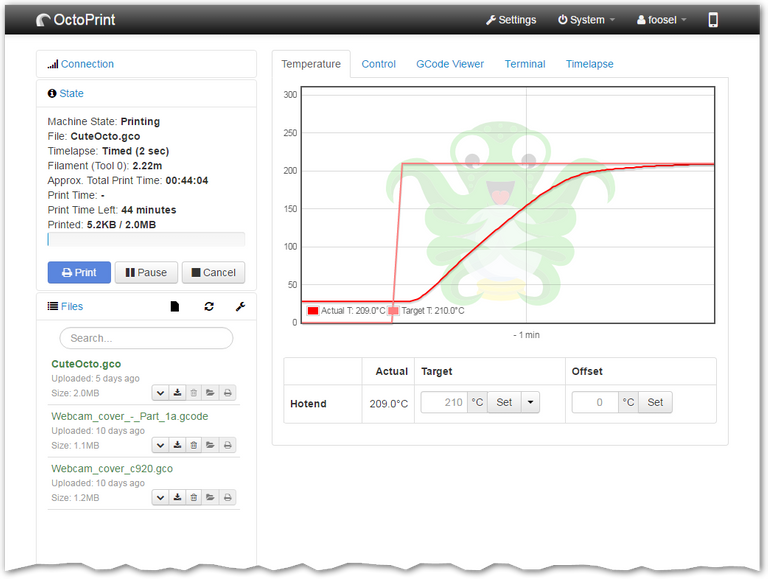 When you buy a 3D printer it generally includes an SD card slot where you can load 3D models into the printer so you can print them. Then you use the primitive display and buttons to select the model, set the temps, level the bed, and print. You can also connect the printer directly to your PC w/ USB for a better experience.
Octoprint is an open source print manager for 3D printers that allows you to print from anywhere on the network. It is also packed with features that will make your life a million times less frustrating.
If nothing else, the enhanced temperature monitoring and ability to shutdown the printer automatically in case of an error is worth it alone.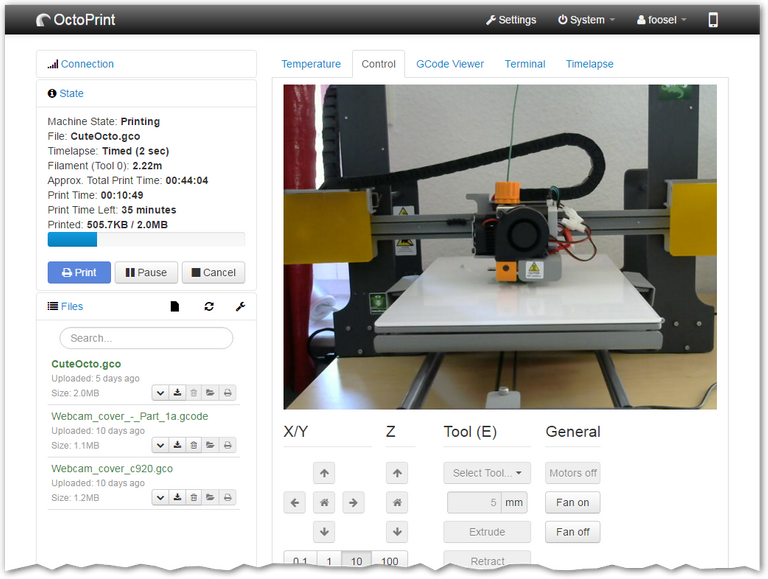 My favorite feature is the built-in web cam support that will allow you to create time lapses of every print automatically. You can use a Raspberry Pi camera or just any USB camera connected to the Raspberry Pi. Most USB cameras will work with no hassle.
3D prints take time, some prints can take over 24 hours. Having a time lapse that shows the entire print in a few seconds is extremely satisfying.
Another great feature is the ability to check in on your prints from anywhere in the world using your mobile phone. I also integrated Pushover so I get notified when a print is finished or if there is an error.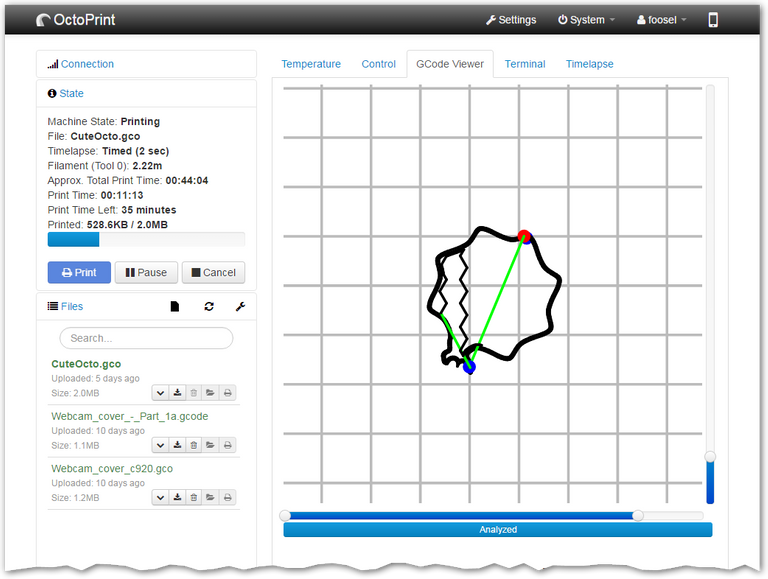 What makes Octoprint truly amazing is the ability to download plugins to add more functionality.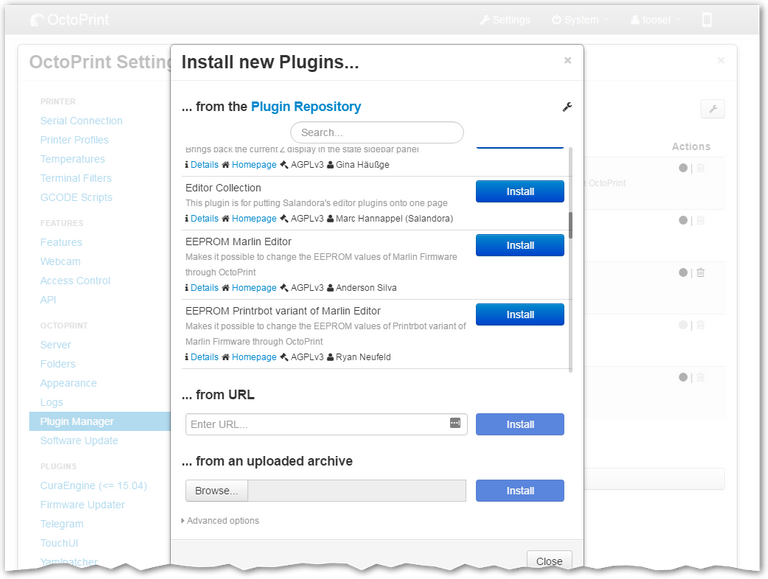 Some examples of really handy plugins
One simple plugin I like puts the printer temps in the navigation bar, this isn't much but it does help.

The Firmware Updater plugin allows you to update your controller firmware right from a web UI. This is a huge time savings as updating the firmware is generally a pain in the ass.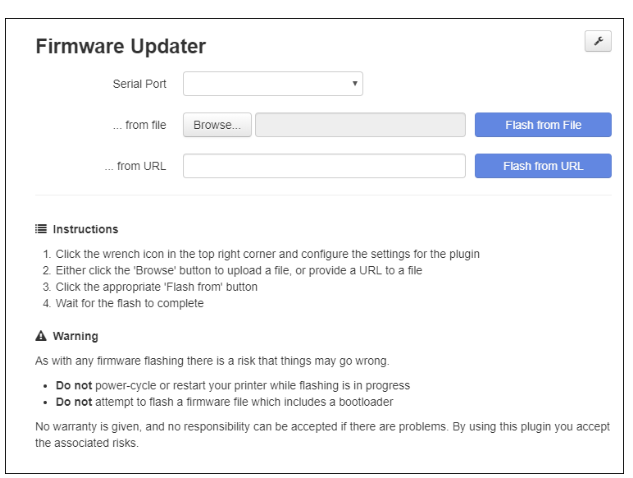 One of the newer plugins I'm really excited about is the Access Anywhere - The Spaghetti Detective.
This plugin allows you to remotely access your printer securely but it also uses AI to detect failures. Although the plugin is still in beta, it has been proven to be very effective at catching common print issues and print major failures.
If you are 3D printing and are not using Octoprint, you are seriously missing out.
Octoprint is a completely free open source project created by Gina Häußge. Check it out!
---
Securely chat with me on Keybase